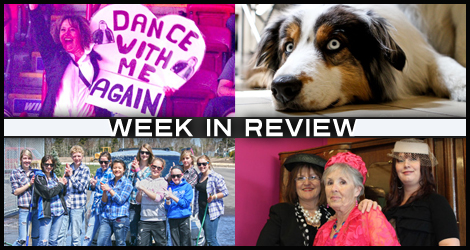 Weekend Rewind 5.04.12
Welcome to our weekly wrap-up of the week that was.
Sometimes life is just too hectic to take it all in, we understand and have compiled the events of the last week for your viewing pleasure.
*******************************
Donna Hopper wrote Johnny Reid a letter after taking photos at his show.
Jordan Allard found out what's in the Queen's Cupboard.
SSM Kennel Club Breeders showcased at the Station Mall. (photos)
Five local schools did this last weekend.
PUC had something to say about the colour of your water.
We wondered if the PUC would actually switch back to the way it was?
We changed our desktop wallpaper to this: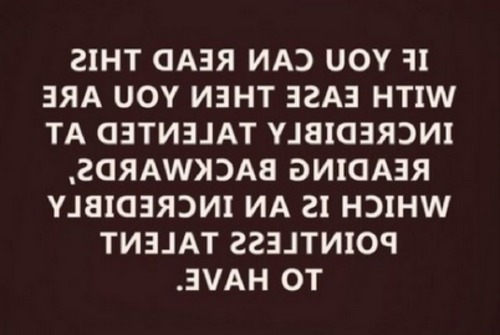 SooToday homepage poll results of the week:
Suspension of Soo Thunderbird's coaching staff was:
No Canadian teams left in the NHL playoffs, will you still watch?
Also this week:
MP scolded the government on OAS changes.
Ashley Mitchell found something interesting under her hardwood floor.
This has officially opened for the season.
All of the Sault nominees won awards!
If you are interested in being a foster parent, click here.
More sharp criticism came in for the Group Health Centre.
Ok, who damaged this?
Greyhounds assistant coach won't be back next year.
Greyounds announced 2 new players have joined the team.
Keep up with all things sports, here.
We laughed at this short dog vs. blind clip from YouTube:
Also this week:
We saw this cool dog, The Wild One.
It was announced that John Fogerty is coming to town!
90th annual Community Day Parade announced some changes.
Second Stage put out a call for music and art submissions.
Anthony Gallo won the Shield. Bravo!
Date was announced for the 25th annual Senior Games.
Algoma U board of governors unanimously passed this.
If was asked, is your workplace making you sick?
Buyers are coming to town for coins, paper currency, gold or silver.
We watched this time-lapse video of the new World Trade Center
Many years of construction (since 2004) are condensed into 2 minutes:
Also this week:
Lake State students score awesome summer internships here.
Lakehead U bows to pressure of this.
We learned about a proposed bike trail from Sudbury to the Sault.
Trip of the month to the east coast winner was announced.
Queen Street East between Pim and Simpson needs to be avoided.
House fire caused by cig.
ARCH appointed a medical advisor.
We found out more about Free-Cycle Saturday.
Gangplank announced sessions open to the public, free of charge.
Nature Camp for kids this summer?
SooToday gave away tickets to Cirque du Soleil.
~~~~~~~~~~~~~~~~~~~~~~~~
We lit a candle by our computer in honour of all those we lost from our community...
Ray Taavel, Fred Jarrell, Agostino Policicchio, Stephen West, Marlyn LeBlanc, Serge Desjardins, Ruth Yacoback, Arleen Morrison, Adele Vinslovas, Ricky Casonato, Pat Wismer, Jim Forsyth, Raymond Pringle, Roman Klym, Stanley Warick, Jeannette Lewis, Graham MacHattie, Frank Schmitz, Harold Ogden, Krystal Boissoneau and Dony Mount.
Previous SooToday.com Weekend Rewinds