Advertise on SooToday.com 53,000
people visit throughout the
week, using mobile devices 82,000
people visit throughout the
week, using desktop or laptop devices 28,000
people visit throughout the
week, using tablet devices
source: Google Analytics, September 2018
With a newsroom of over 10 reporters and editorial staff, SooToday.com is Sault Ste. Marie's largest local news source.

Read by an average of 50,000 people on any given day, SooToday has by far the largest audience of any single local media outlet in the city.

SooToday is our first local site, having launched in 2001, and today it is part of our Village Media network, which serves communities across Canada and is headquartered right here in the Soo.

Advertising on SooToday.com and across our Network is highly effective, affordable, and easy. Thanks to our passionate advertising consultants and expert in-house designers, you can expect an impactful campaign every time, knowing our experienced team has got your back.

To inquire about advertising with us, email advertising@sootoday.com or call 705-759-3266 option 8, or check out the information below.
---
How would you like to reach our audience?
Display Advertising
Perfect for all types of ad campaigns! Use display advertising to boost brand recognition, or for specifics, such as events, sales announcements & more.
Video Advertising
Strike a deep and lasting connection with our readers. Use video advertising for emotion-based goals such as soliciting donations or volunteers.
Business Spotlight
Increase your connection with the community by giving our readers an in depth look at your business, employees or innovations.
Daily Headlines
Reach a highly loyal and local audience. Our Daily Headlines subscribers receive daily emails, and we've saved a space at the top just for you!
Contest Sponsorships
Our readers love contests! Associate your business with the excitement and emotion of a giveaway to our huge readership & social audiences.
Also Available
Alert Banners
Premium Directory Listings
Career Postings
Section Sponsorships
& more!
---
Meet the sales team
Rob Speers
Account Executive
705-759-3266 ext. 1131
rob@sootoday.com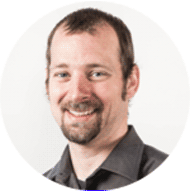 Rob Speers has a keen understanding of the media landscape. With more than 12 years experience in a full range of media including radio, TV, newspapers and digital, Rob has the time tested habits of a true professional. Rob's 'does what it takes' attitude and enthusiasm ensures client satisfaction. His attention to detail and follow up is second to none. He understands the value of great customer service. Rob is also a proud father of 4. If follow-up, great ideas and a passion for results are on your wish list for a media partner, look no further. Call or email Rob Today.
Stan Trecroce
Account Executive
705-759-3266 ext. 1130
stan@sootoday.com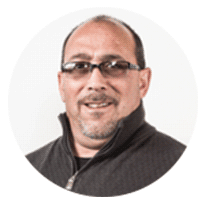 Stan has over 15 years as a Sales Consultant with proven strengths in customer service, sales and negotiations. He has demonstrated proven skills in marketing, advertising, strategic planning and promoting products and businesses. Excellent listening skills and communication ensure clients needs are understood and executed with great results. Comfortable in interacting with all levels of the organization and public, Stan is a problem solving professional. If you want Stan on your advertising team, email him to setup a no obligation consultation.
Tracy Stoneman
Account Strategist
705-759-3266 ext. 1132
tracy@villagemedia.ca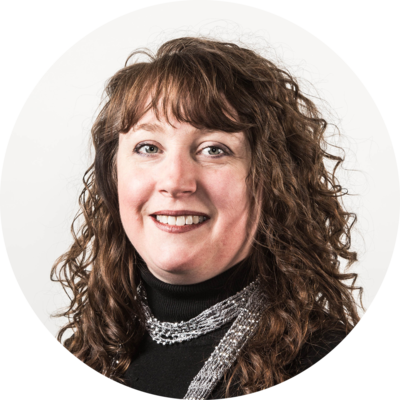 Tracy has over 20 years of sales experience helping customers promote their business in a variety of environments. Tracy prides herself on helping people and is known for her outgoing, client-oriented personality. In her career, Tracy has gained valuable experience in all aspects of sales and marketing, and her understanding of the benefits of advertising online are a great asset to SooToday clients. Tracy's new role as Media Strategist is well suited to her customer-oriented skills and personality. Tracy works in a leadership role in the sales department behind the scene to ensure our client needs are met.
Nelda Rimmer
Account Strategist
705-759-3266 ext. 1148
nelda@villagemedia.ca

Nelda joined SooToday in September 2016 bringing with her over 30 years of experience working in advertising at the Sault Star. She takes pride in developing strong, effective customer relationships to ensure her clients can reach their goals and objectives. Her customer-oriented sales approach puts great emphasis on nurturing client relationships while ensuring she provides the best possible service to fit each customer's specific needs. Working with both new and existing clients has kept Nelda excited about the sales field. She has continued to keep herself up-to-date in the industry through a number of professional development courses. She most recently became Google Certified. Nelda is excited about her new career with SooToday and looks forward to continue helping her customers with their advertising needs.
Brianne Veale
Account Strategist
705-759-3266 ext. 1167
brianne@villagemedia.ca

Brianne is a community-driven young professional who has spent several years working closely with non-profits and corporations alike to attain fundraising, marketing and event management goals.

As part of the sales team, Brianne is excited to work with clients to listen to their specific needs and to help promote their business.