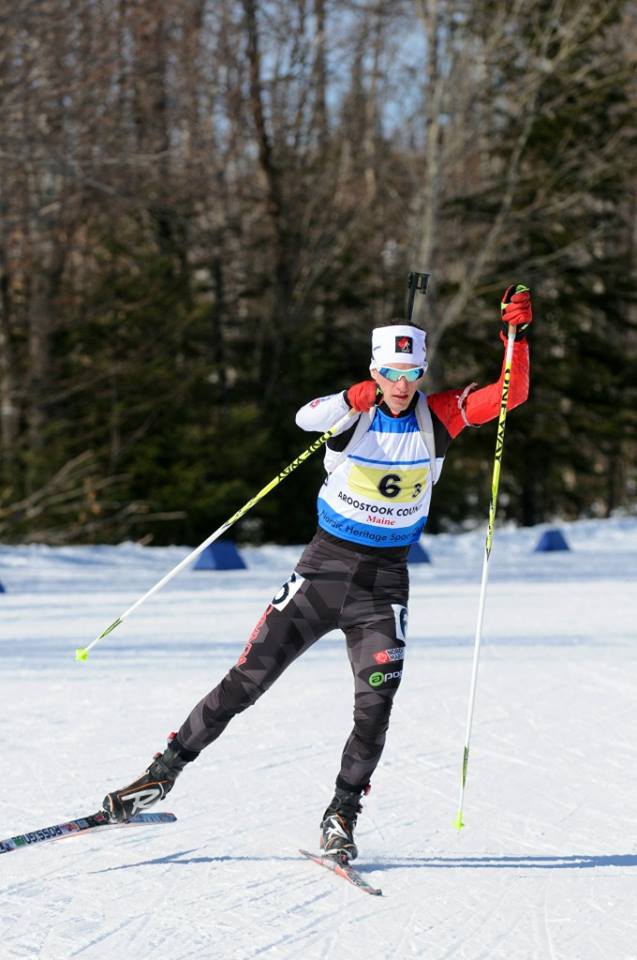 (Photo of Brett Davie provided by Scott Davie)
SooToday.com has received the following update on local biathlon competitor Brett Davie from his father Scott Davie
*************************
Another good day for Brett Davie and his relay team of Erin Youngblut, and Eric Schyer as they placed third today at the Canadian Biathlon Championships.
Brett also raced on Friday in the pursuit race, and came sixth.
Brett said it was crazy windy their in Charlo NB, and it was not a good day for shooting.
Brett will race again today in the individual race, which will be the last race of the season.
*************************
Earlier SooToday.com coverage of this story