In the heart of Sault Ste. Marie, Paint & Decor Concepts stands as a hallmark of quality and innovation in home decor and design. But this isn't just your go-to place for an elegant vase or the perfect shade of azure for your kitchen. The dynamic enterprise, led by owner Amelia Ritchie, has now expanded into the realm of event design, redefining how celebrations and corporate events can come alive.
The storefront offers more than meets the eye. Its front room features a stunning glass showroom showcasing name-brand products like Hush, Blue Sleep, and Benjamin Moore. Venture further inside, and you'll find an assortment of paints that could rival any artist's palette. But what truly sets Paint & Decor Concepts apart is its evolution.
Not too long ago, Amelia and her logistics lead Amber Ranger, ventured into commercial design projects, gaining the trust of corporate giants in the process. It was a seamless transition from crafting interiors to building awe-inspiring lobbies. In a recent spotlight, Amelia recounted her foray into large installations, such as grandiose arrangements and immersive backdrops. "It's a form of art I've always been passionate about," she says.
The journey reached its pinnacle when a previous client approached Amelia to design their wedding, inspired by one of the company's enchanting lobbies. The result? An extraordinary "sustainable enchanted forest" that became highly talked about. Since then, Paint & Decor Concepts has received multiple requests from other locals and corporations to design events that are nothing short of magical.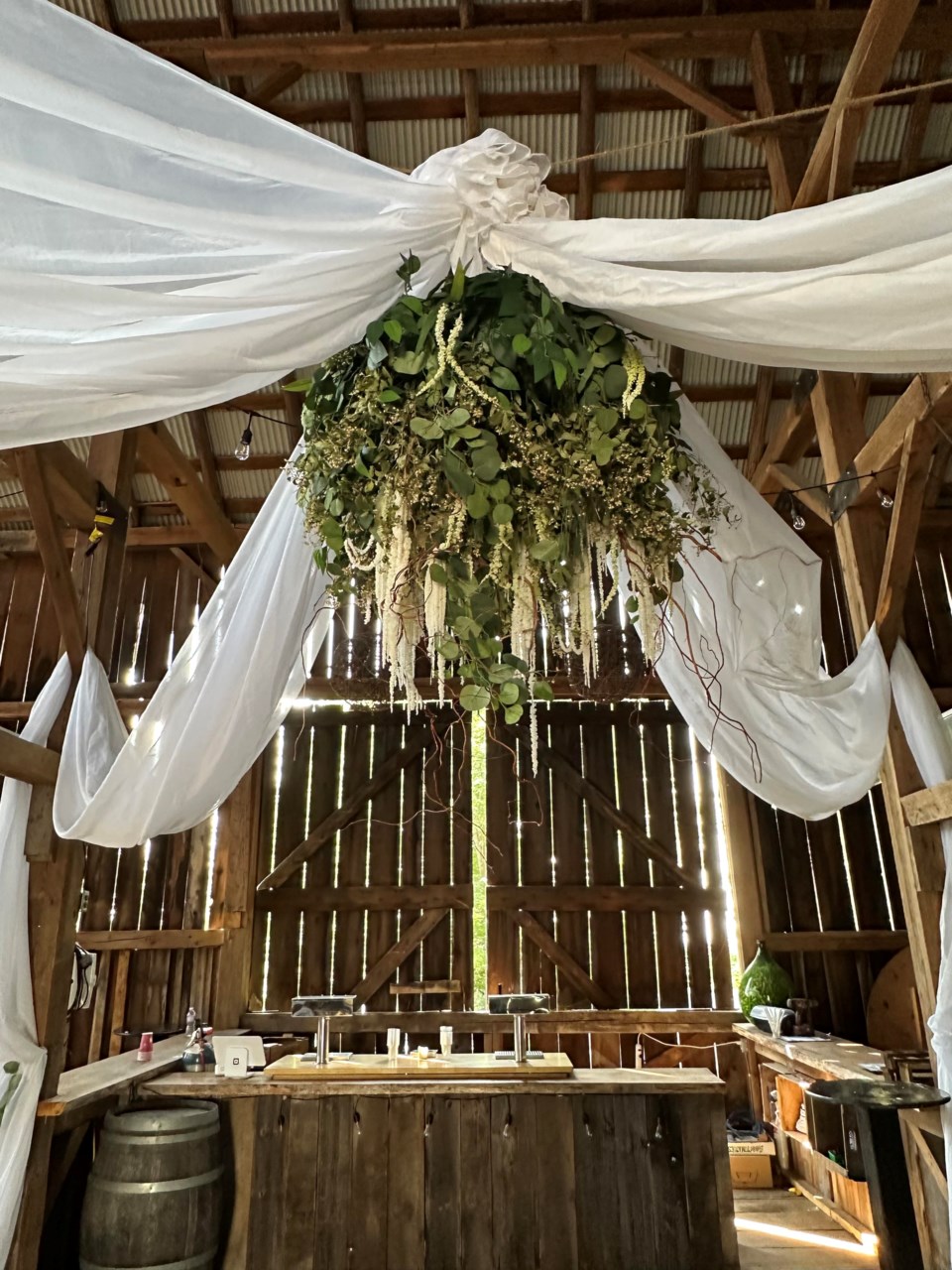 This newfound venture doesn't merely end at event design; it's an end-to-end service. The headache of dealing with multiple vendors becomes a thing of the past. "You don't have to outsource; we do it all," Amelia explains. "From design conceptualization to set-up and take-down, we've got you covered." The business even takes care of sourcing additional materials if need be, ensuring an effortless experience for their clients.
On Instagram, Amelia's team gives a sneak peek into their repertoire. And if you think their designs are only about visuals, think again. They are orchestrators of emotion, setting the stage for experiences that go beyond the superficial. "We're not event planners; we're event designers," she clarifies. The distinction is crucial; they collaborate with event planners, integrating seamlessly into the larger picture to enhance what's already there.
This fall, the company is taking things up a notch by organizing a downtown event that showcases downtown Sault Ste. Marie's comprehensive offerings. Amelia is not just passionate about décor; she's a fervent supporter of Downtown Revitalization, small businesses, and shopping local, underscored by her choice to exclusively stock Benjamin Moore Paint, available only in locally-owned stores.
"It's all part of the package we offer in the event industry," Amelia shares. Paint & Decor Concepts aims to become a one-stop shop for all things elegant, unique, and utterly unforgettable.
Whether you're planning a wedding, a corporate event, or anything in between, Paint & Decor Concepts is now the ace up Sault Ste. Marie's sleeve. If Amelia and her team have their way, the city will soon be a hotspot for events that are as breathtaking as they are unique. "You dream it; we do it," Amelia sums up, capturing the spirit of a venture that's transforming her hometown one extraordinary event at a time.
Visit Paint & Decor Concepts in person or online.