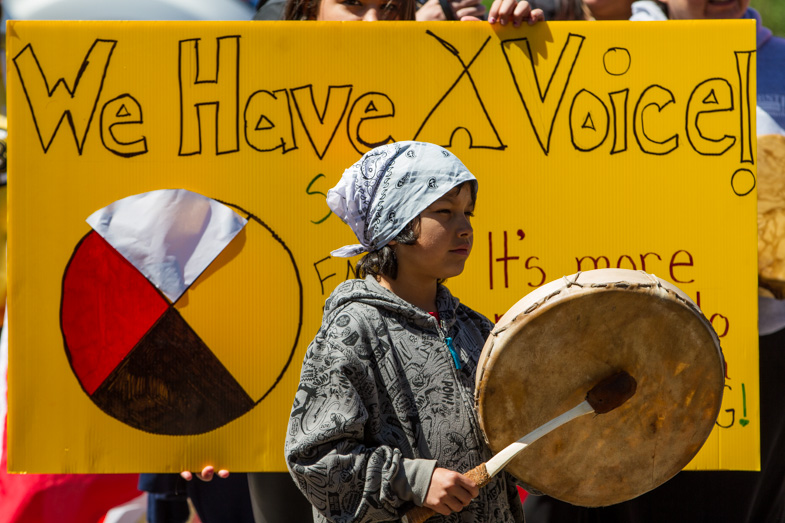 Across the nation today, rallies took place to mark National Day of Resistance in an effort to draw attention to what First Nation citizens feel is the continued Conservative agenda to terminate Indigenous rights.

At issue are Bill C-33: First Nations Control of First Nation Education Act, Bill C-10: the Contraband Tobacco Act, and the lack of action regarding missing and murdered Indigenous women.

Dozens gathered in Sault Ste. Marie and marched along Queen Street East to the Court House today to rally in support of National Day of Resistance.

Garden River First Nation Chief Lyle Sayers told SooToday.com that funding cuts and lack of support for Indigenous services and programming are violating First Nations rights and are an effort to assimilate the Indigenous culture into white society.

"We're not white, we're First Nations people, we're a nation and we're going to continue to live as a nation," Chief Sayers said. "We want control of our education. Right now we're being told what to put into the curriculum, but we want to do our own. Our children need to learn our history and the good things that we've done in this country. It's time that we controlled our education and teach our own children."

Bonnie Baranski, member of Womyn 4 Social Justice, told us that she doesn't understand the apathy towards the hundreds of missing and murdered Indigenous women in Canada.

"I think Canada should be ashamed of itself for allowing this to happen," she said. "Any time this cause is front and centre, I feel very strongly about it."

For more information about National Day of Resistance, please click here.
*************************
Editor's note: Comments on the above article have been disabled due to persistent inappropriate postings. SooToday.com's View Room is available for general discussions. Please read our Terms of Service before commenting on any comment section of SooToday.com.