SooToday reader Eric Belanger submitted several photos and videos showing a pair of residents in the Missanabie area dousing the flames of a small wildfire on Dog Lake over the weekend.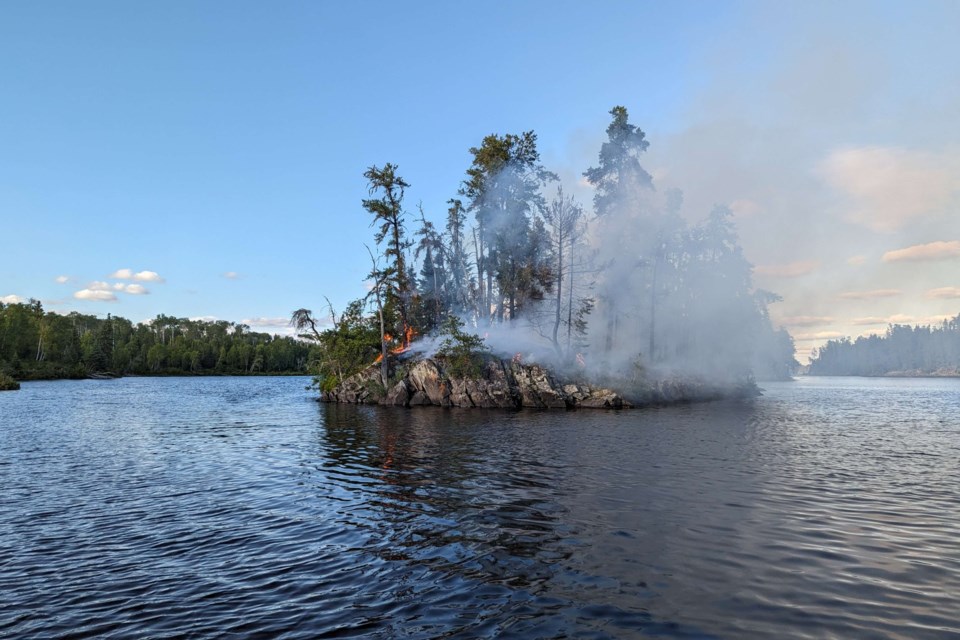 According to a Saturday news release from Aviation, Forest Fire and Emergency Services, Wawa 10 was 0.2 hectares in size and located on the west side of Dog Lake across from Rabbit Island.
Considered under control, the fire was roughly 7 km west of Missanabie – a very small community located northeast of Wawa.
Belanger says local Missanabie lodge owner Warren Thibodeau of Northern Walley Lodge, and local angler Orel Crack who was with local Wawa firefighter Craig Spooner, were using their boats to spray water around the island until it was eventually extinguished.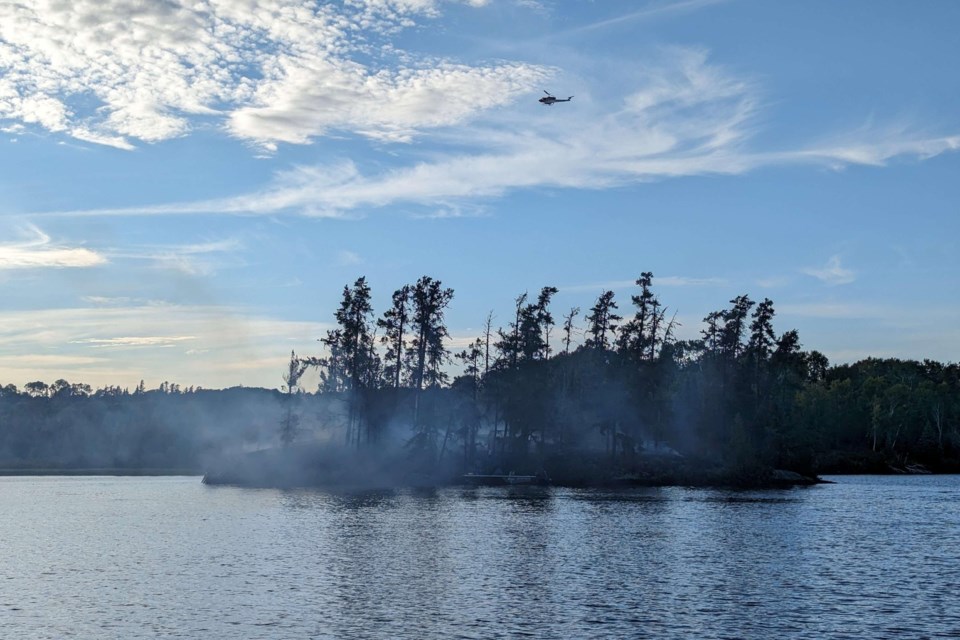 "We were able to get assistance from the MNR by using the new GlobalStar emergency feature of the iPhone 14 while pulling up to the burning island," he wrote. "Marc G., a camper at Dog Lake Cottages and Campground, went back to check on the island the day after and MNRF were in the process of cleaning up."