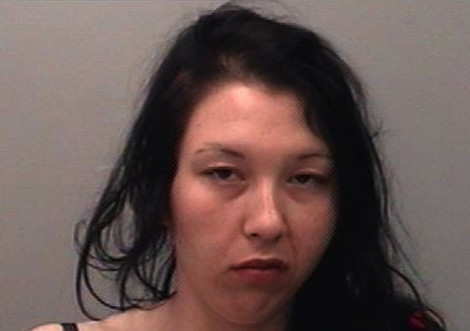 NEWS RELEASE
CRIME STOPPERS
*************************
Crime Stoppers and the Sault Ste. Marie Police Service have joined forces to track down Sault Ste. Marie's most wanted criminals.
The Sault Ste. Marie Police Service has a number of persons wanted on outstanding warrants and the "Wanted Wednesday" program is a tool we can use to locate and arrest wanted persons in our community.
This week's feature is Tina Dawn Tremblay, 22, who is wanted by Sault Ste. Marie Police Service for:
CC 145(2)(B) Fail to Attend Court x 2
CC 733.1(1) Breach of Probation
CC 145(3) Breach of Undertaking
There are outstanding wanted Wednesday postings that can be viewed on the Crime Stoppers website: www.saultcrimestoppers.com.
If you know where we can find the Wanted Wednesday individual please call the Sault Ste. Marie Police Service at (705) 949-6300 or if you wish to remain anonymous please call Crime Stoppers at (705) 942-7867 or 1-800-222-8477.
*************************
Editor's note: Comments on the above article have been disabled due to persistent inappropriate postings. SooToday.com's View Room is available for general discussions. Please read our Terms of Service before commenting on any comment section of SooToday.com.