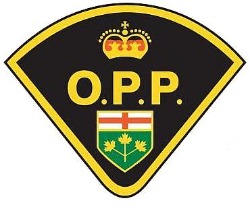 OPP NEWS RELEASE
*************************
Rattlesnake returned to its natural habitat
BLIND RIVER, ON – At approximately 7:30 a.m. on July 21, 2012, the East Algoma OPP in Blind River received a call to attend the local golf course regarding the possible sighting of a rattlesnake.

Police attended the first tee and located the snake.
An officer was able to capture the animal unharmed and the Ministry of Natural Resources was contacted.
The MNR confirmed that the snake was indeed a Mississauga Rattler.
The snake was relocated by the MNR 800 meters south of where it was found in an area not likely to be frequented by people or pets.

The last report of a Mississauga Rattler sighting was back in 1992.
*************************
To read today's OPP Beat report, click here.