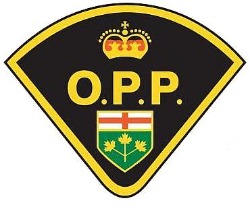 NEWS RELEASE
ONTARIO PROVINCIAL POLICE
*************************
OPP anti-rackets investigation results in charges
MOOSONEE – The Ontario Provincial Police (OPP) Anti-Rackets Branch (ARB) has arrested and charged the mayor of Moosonee in relation to an ongoing investigation into the misappropriation of grant money issued in 2011 by the Ministry of Aboriginal Affairs for the building of a new Moosonee Native Friendship Centre in the town.
Officers from the OPP ARB conducted the investigation with the assistance from OPP North East Region Crime Unit.
Charged with one count of Theft Over $5,000 by Misappropriation of Money and one count of Theft Over $5,000 by Conversion of Money is Victor MITCHELL, age 51, of Moosonee.
The accused was released on a Promise to Appear pending his appearance in the Ontario Court of Justice in Moosonee on July 8, 2014.
*************************
Editor's note: Comments on the above article have been disabled due to persistent inappropriate postings. SooToday.com's View Room is available for general discussions. Please read our Terms of Service before commenting on any comment section of SooToday.com.