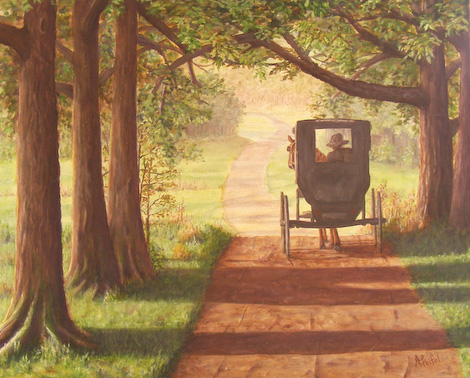 In an effort to encourage Sault consumers to support the area's increasing and creative arts scene, SooToday.com hopes our readers will consider shopping local this holiday season.
From now until Christmas, we will be showcasing the work of local artists and craftspeople with this new weekly feature.
This week's feature highlights the work of Ann Feifel and Ann's Nature Paintings.
*****************************
Ann Feifel creates acrylic paintings, fine quality Giclee prints, and unique gifts inspired by her surroundings and influential artists.
Her work is currently on display at Rose's Art Gallery and Framing located at 348 Bruce St.
Please visit Ann's
website
, or contact her by phone at 705-649-2635, or via email at ann@annsnaturepaintings.com
About Ann's Nature Paintings
Ann's love of nature, her appreciation for our beautiful local scenery and wildlife, and Ken Danby, an award winning Canadian artist and native of Sault Ste Marie, who sadly died in 2007, influence Ann in creating her own realistic, finely detailed style of nature paintings.
Ann's paintings portray true reflections of her love for all animals and nature.
*****************************

Revisit other Local Focal Point featured artisans
*****************************
Upcoming area art and craft shows

Circle of Creative Arts: Art/Craft Show
Saturday, December 15 - 11 a.m. to 4 p.m.
648 Queen St. East

***************************