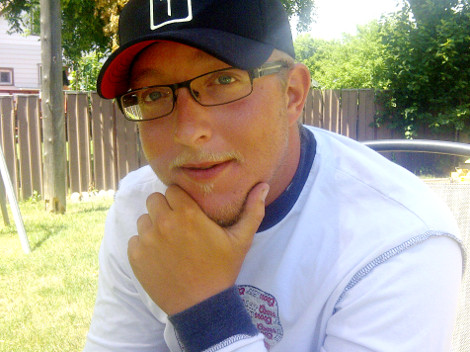 2 p.m. update
SooToday.com just received an email from Amber Laidley, financee of Stephen McKenney, advising us that the father of one has been located by Ontario Provincial Police and has made contact with family.
He is currently on his way home, writes Laidley.
*************************
11:11 a.m. original story
Family members who haven't heard from a Sault Ste. Marie man since he apparently left for the Sault five days ago say they are anxiously awaiting word of his whereabouts.
Brenda McKenney said the last message family received from her son, Stephen McKenney, was a text on Friday afternoon saying he was on his way home from the Timmins area, where he had been working on a solar installation.
He was expected home early the next morning and when he didn't arrive, Brenda said she assumed he had been held up by storm-related road closures and would be still making his way to the Sault.
She said she phoned police when she hadn't heard from him on Sunday.
The 26-year-old father of one was working in Matheson, Ont., just west of Timmins, and commuting home on his off time Brenda said.
"What do I tell my grandson (when he asks) 'Where's daddy? Where's daddy?'" said Brenda.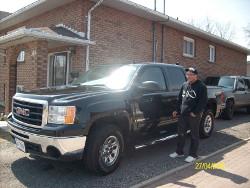 Brenda and Stephen's fiancee, Amber Laidley, have put out pleas for information on social media and Laidley said she has checked with friends out of town who Stephen may be staying with, but has heard no leads.
As of this morning, SooToday.com was waiting for word from the OPP's South Porcupine Detachment about the status of the investigation.
Brenda said OPP told her they had checked her son's debit activity and found his card had been used on Sunday evening, but that they didn't yet know where the transaction took place.
"Deep in my heart (I know) he's out there alone somewhere," said Brenda.
His truck is a black 2009 GMC Sierra crew cab with a back rack and a hard top tri-fold tonneau cover and a Metal Mulisha sticker in the back window.
The plate number is AD 77046.
*************************
Editor's note: Comments on the above article have been disabled due to persistent inappropriate postings. SooToday.com's View Room is available for general discussions. Please read our Terms of Service before commenting on any comment section of SooToday.com.