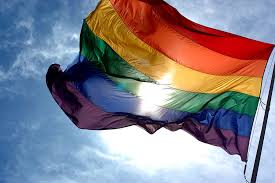 NEWS RELEASE
SAULT PRIDE
*************************
SAULT STE. MARIE - On Thursday, March 6, 2014, locally owned and operated business Shabby Motley has graciously opened its doors and offered their space for a community gathering.
All members of the community are welcome to join in a discussion and brainstorming session for creating a safer and more welcoming community to minority groups in Sault Ste. Marie.
This evening our focus will be specifically on the LGBTQI community.
One of the objectives of the evening is to discuss the possibility of working with the city to establish a specific day within the month of June (pride month), for the city to honour, and celebrate our citizens who identify as LGBTQI, along with friends, family and allies.
You are invited to join us, and you are welcome to bring a friend to a Sault Pride Meet and Greet.
Bring an open mind and your thinking cap and join us Thursday, March 6, at 7 p.m., at Shabby Motley, it is located at 365 Queen Street East.
We plan to have a brainstorming session and pool our strengths together in order to create a better understanding of the skills and resources that are already available.
*************************
Editor's note: Comments on the above article have been disabled due to persistent inappropriate postings. SooToday.com's View Room is available for general discussions. Please read our Terms of Service before commenting on any comment section of SooToday.com.