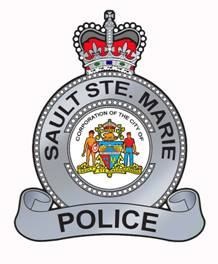 NEWS RELEASE
SAULT STE. MARIE
POLICE SERVICE
*************************
On July 28, 2014 at 4:35 p.m., officers from the Sault Ste. Marie Police Service Criminal Investigations arrested and charged 48-year-old male Armand Mackenzie of Pine Street with one count of sexual assault.
It is alleged that on July 26, 2014 at 9:40 a.m. the accused Mackenzie had initiated a conversation with the female victim in the parking lot of the Pine Plaza then reached out and touched the female's breast over top of her clothing.
The accused and victim are not known to one another.
The Sault Ste. Marie Police Service would like to thank the public for their assistance in this incident as we received a number of phone calls that assisted investigators with identifying and locating the accused.
The accused Mackenzie is scheduled to attend court on September 8, 2014.
*************************
Previous SooToday.com coverage of this story:
http://www.sootoday.com/content/news/details.asp?c=76395
*************************
Editor's note: Comments on the above article have been disabled due to persistent inappropriate postings. SooToday.com's View Room is available for general discussions. Please read our Terms of Service before commenting on any comment section of SooToday.com.