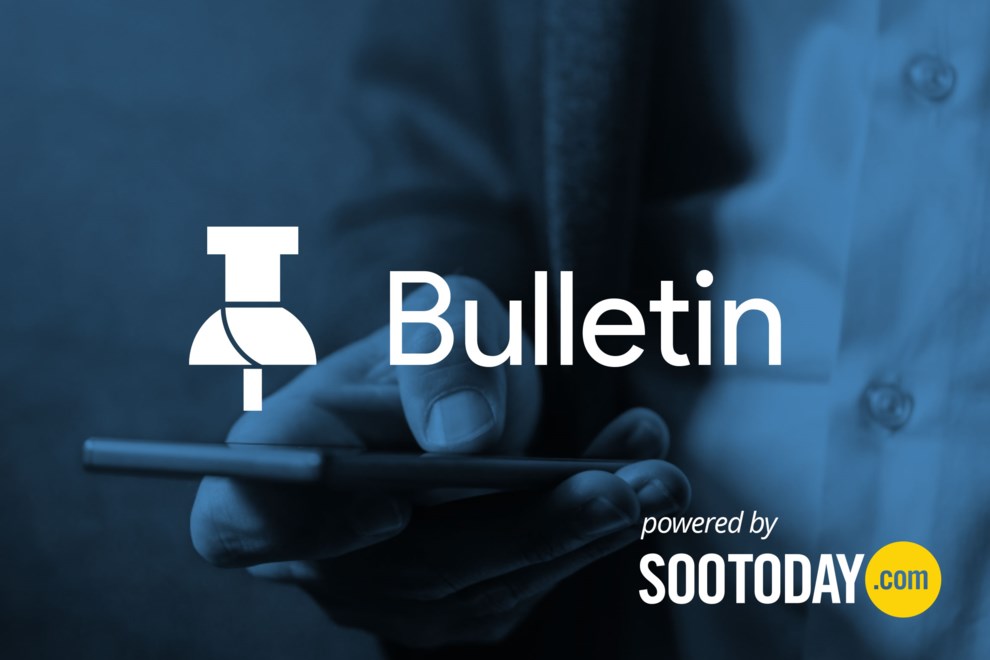 Bulletin stories cover hyperlocal community events and news around Sault Ste. Marie.
A good Bulletin story doesn't have to be breaking news. It's anything you think is interesting to share!
We will be keeping an eye on Bulletin, and sharing some of the stories that the community shares with us, here on SooToday. For us to consider publishing your story, it should include the following:
• Something of interest to a segment of our community or the community-at-large
• Concise, clear text describing the event/story/photos/videos
• Impactful photos and videos that accurately represent the event/story
Do you have a story you want to share? Click here to get started writing your own Bulletin stories.