OC Beauty, previously owned by Tyler and Trina Onofrio for over a decade, has now transitioned into the hands of a passionate new owner Shayna Boucher, who took over in January. While the change in ownership brings a fresh perspective, Boucher assures customers that they are dedicated to producing handcrafted, sustainable, and animal-friendly products remains unwavering.
"We want to emphasize that even though there's a new owner, everything remains the same," Boucher said. Our values, commitment to quality, and dedication to handmade, natural products continue unchanged."
OC Beauty is a Canadian company that values ethical practices and responsible manufacturing. Boucher said her business holds FDA and Health Canada licenses, and GMP certification, demonstrating their commitment to meeting regulatory standards.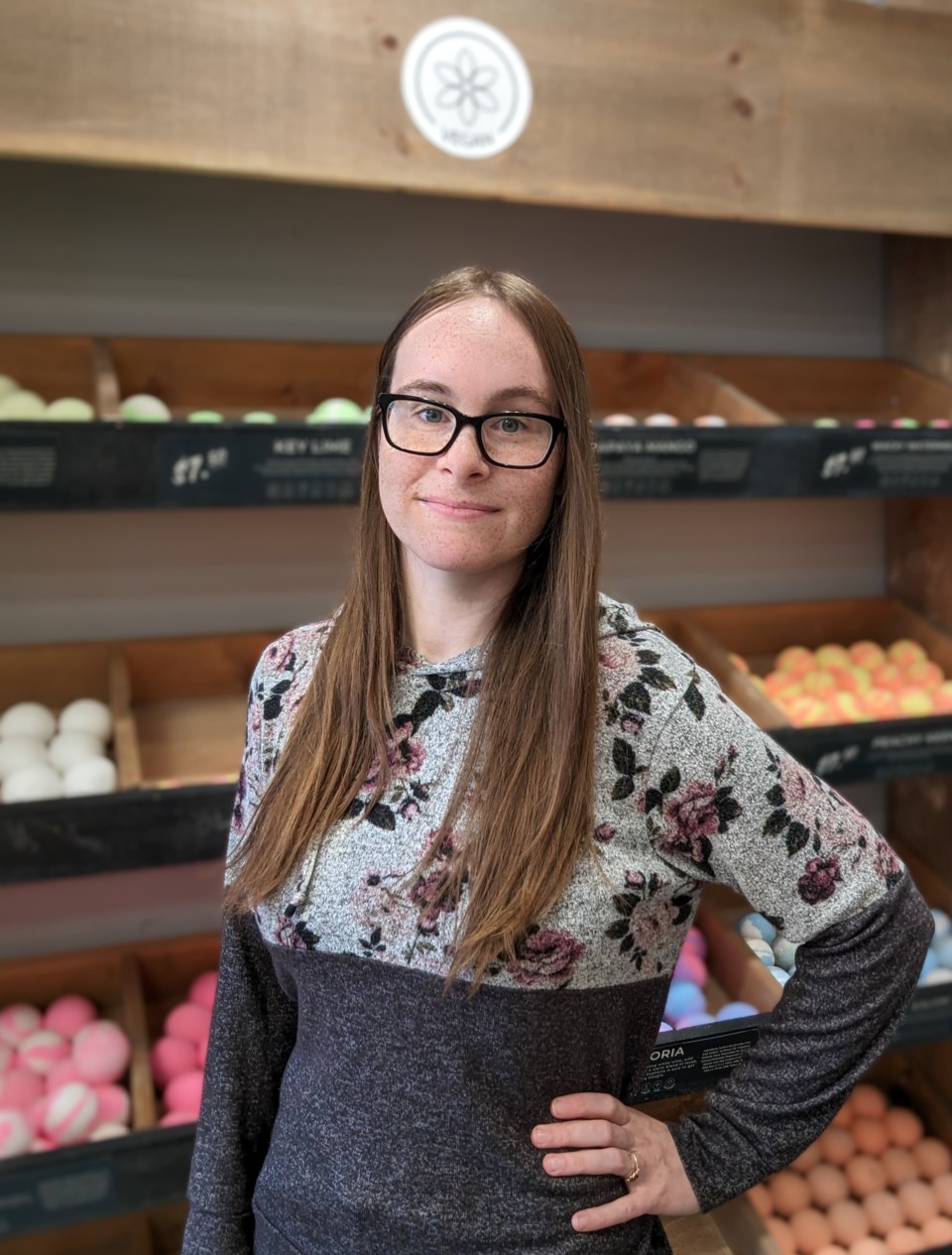 In its own on-site lab, OC Beauty makes all its unique products by hand in small batches, ensuring freshness and high quality.
Boucher hopes her commitment to sustainability and cruelty-free practices resonates with conscientious shoppers.
"One of our core values is the fight against animal testing," she said. OC Beauty solely tests their products on humans and not on animals. They also prioritize using vegan and vegetarian ingredients, with their products being 98% vegan and 100% vegetarian.
Additionally, Boucher said her team sources the finest ingredients, specifically prioritizing vegan and sustainable options.
"We aim to deliver the best natural products possible, using local ingredients whenever feasible. We strive to maintain a gender-neutral product line that is affordable and accessible to everyone," Boucher explained.
There are big plans ahead for this local small business. Starting with revamping their refillery, although OC Beauty has been refilling our products in-store since opening, they'll soon allow customers to bring their own containers and refill them with the desired product quantities. This initiative not only offers flexibility to those testing out new products but also contributes to reducing waste and minimizing packaging.
"We want to offer customers the option to try out smaller amounts of our products without committing to a full bottle. This way, she added, they can save money and find the perfect fit for their skincare, haircare and body care needs," she added.
They will also add a scent bar to customize your refillable products, launch new face masks, bath soaks and soaps, and collaborate with local organizations, such as the upcoming partnership with Rainbow Camp.
OC Beauty's commitment to transparency and education sets them apart from competitors. With a focus on natural ingredients and understandable product labels, Boucher said customers could trust the quality and efficacy of their purchases.
"We prioritize using natural ingredients and strive for utmost transparency. We want our customers to understand exactly what goes into each product and feel confident about their choices."
Expressing deep appreciation for the loyal customer base, Boucher acknowledged their ongoing support and engagement. She also commended the dedicated staff, whose expertise and passion contribute to the brand's success.
Stop by OC Beauty today at 298 Wellington St W, Sault Ste. Marie, visit their website or follow them on Facebook.