R
ichard Moore retired from the military with a modest pension, and a big plan.
Knowing the city's west end was in need of an affordable grocery alternative, Moore used his settlement dollars to continue working and fulfill a dream. After acquiring The Grey Building at the corner of North Street and St. George's Avenue, Richard began the work of transforming it into a welcoming space for local food producers and artisans to sell their goods, and for neighbours to find healthy and affordable options for their families.
Moore's General Store is part farmer's market, part artisan gallery, and part convenience store, where shoppers find a unique and ever-changing selection of food, housewares and gift items with a charming "five and dime" feel.
"This is what I call the 'New Farmers' Market'. You can get local maple syrup, farm fresh eggs, produce, popcorn, gift baskets, crafters – all local", Moore explains.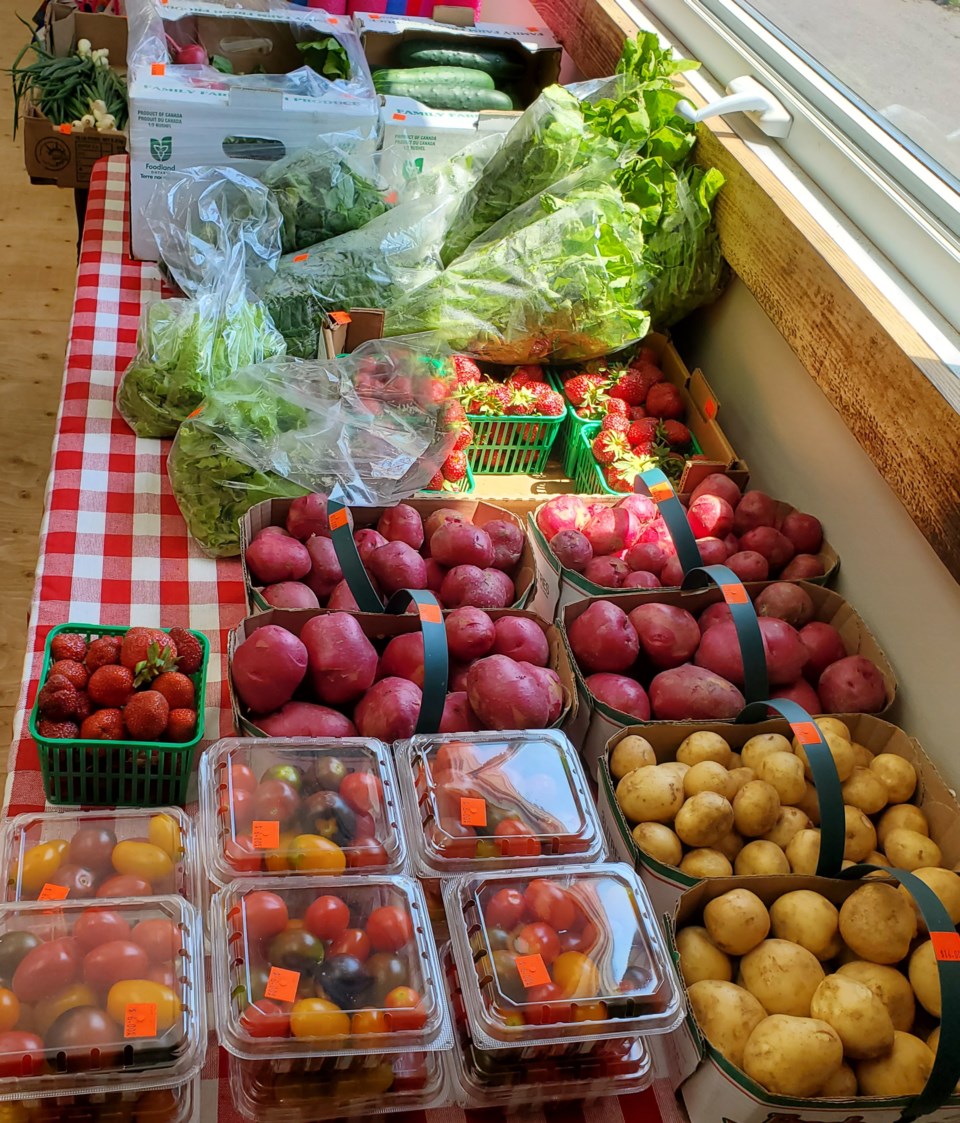 The upper level of the store offers housewares, handcrafted items and grocery staples, while the lower level houses fresh, locally sourced produce – a welcome option for shoppers seeking healthy and affordable options throughout the week.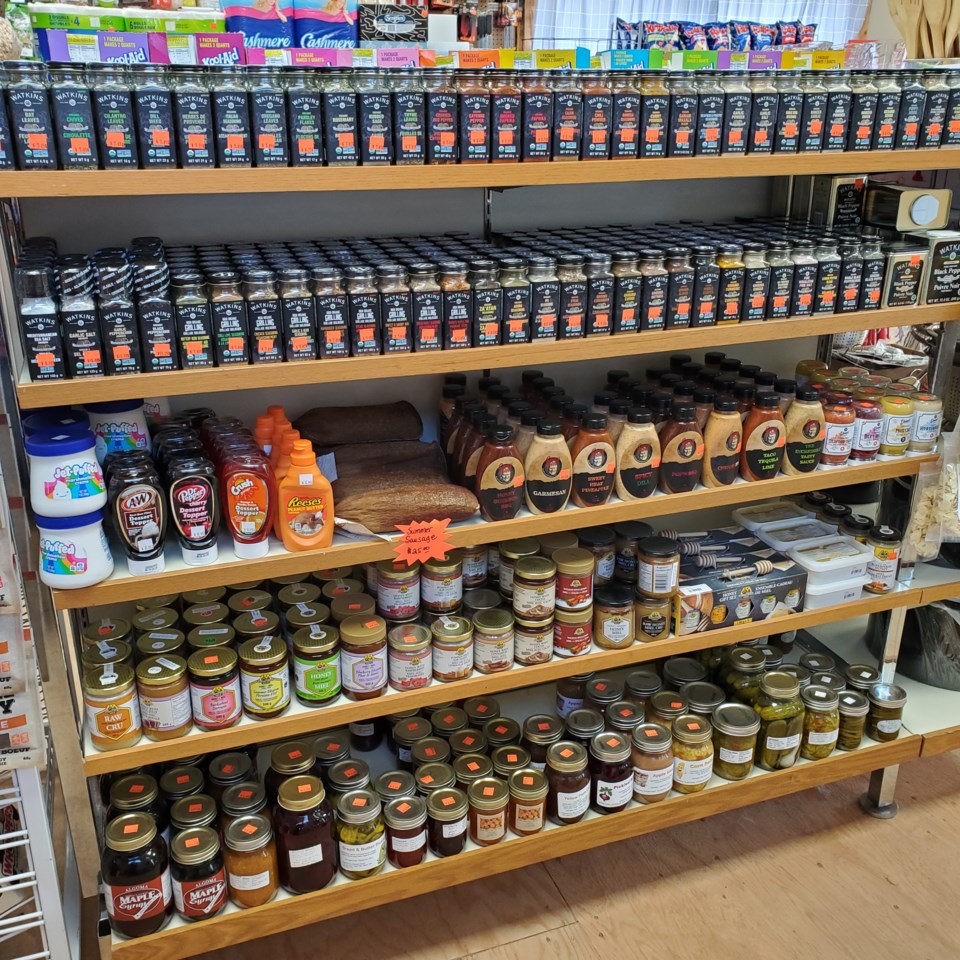 "I'm open 6 days a week, where other markets are usually only one day a week. Mother Nature doesn't stop, so why would you shop for produce just one day a week? How fresh will it be? Next year, we're going to try to have fresh and frozen local meats. I know about 35 local farmers and growers so we can give people more options, at a better price."
In addition to fresh produce, Moore's General Store offers an eclectic collection of housewares, gifts and confectionary, including their popular retro candy selection.
"We have quirky gifts you can't find anywhere else," says Moore. "We're not your typical store. I'm always bringing in new products, so the selection is always changing. Right now, we're bringing out the canning stuff. Once that's done, Christmas stock will come out. This store is always evolving."
Moore's General Store carries a great selection of staples, is an approved OLG ticket agent and offers over 65 different Coca-Cola products.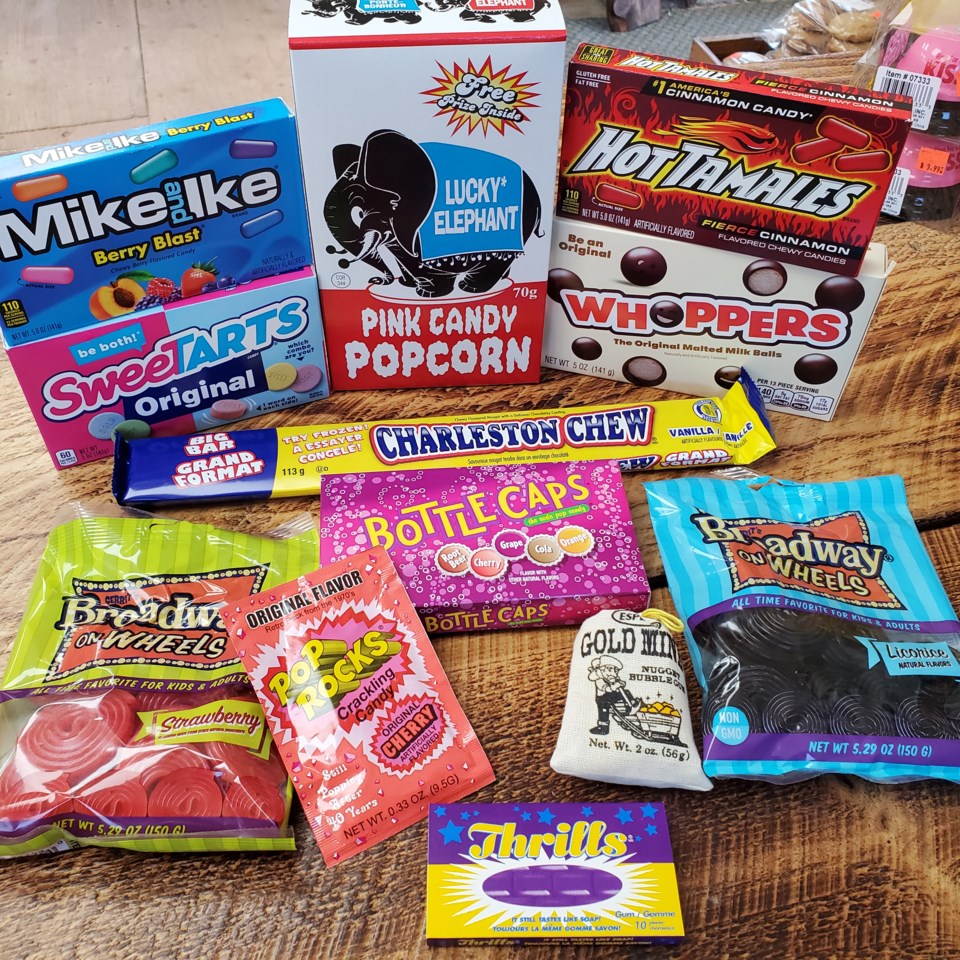 Supporting Local Vendors and Artisans
Moore's General Store stocks an ever-changing selection of merchandise including handmade goods by Soo-area makers. Richard invites product submissions by local crafters and manufacturers and has dedicated a section of the store to showcase their wares.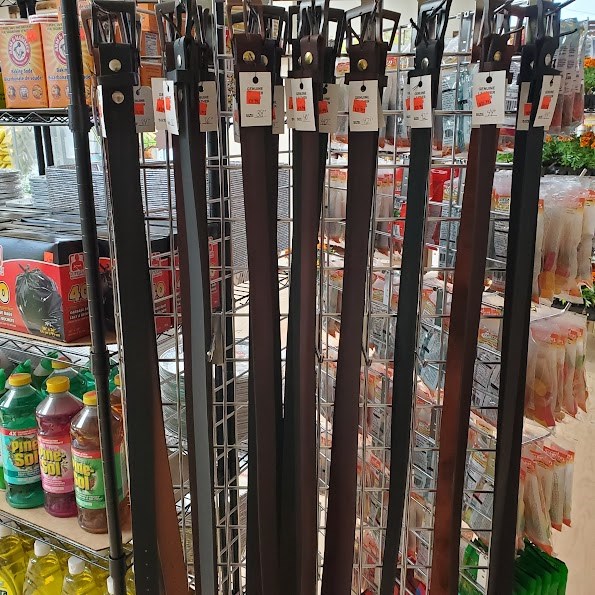 "Some people are selling on consignment already and downstairs, we'll have about 600 square feet available. I've got some antiques and collectibles in place already and extra space is available for others," making it a viable option for those seeking retail space over the Christmas season.
"They are always welcome to come in and discuss what they make. We have homemade leather belts made locally, wooden crates repurposed from old lumber by a local gentleman, antiques, collectibles and rare finds. I encourage food-related products too, but of course they need to meet health board standards."
Shoppers follow Moore's General Store on Facebook to see what's new and fresh, and take advantage of special offers and savings.
A Simple Business Plan and Old-Fashioned Values
The growing popularity of Moore's General Store may be rooted in Richard's business philosophy: selling good quality products at honest prices, and providing the things his neighbours want and need.
In fact, Moore will often ask customers' opinions on products he stocks, and prefers to keep prices affordable so more people can afford to shop.
"This is how I look at it: I'd rather have 1000 customers coming back every day to make $100, compared to having 10 customers - I don't believe in corporate greed," says Moore, adding "I'm worried about people with back to school costs, and then winter. There's going to be a lot of hungry people. And that's another reason why I opened this store. I see the inflated prices at other stores, and I hear people say they can't afford to shop there and ask, 'why does local have to be so expensive?' It really doesn't".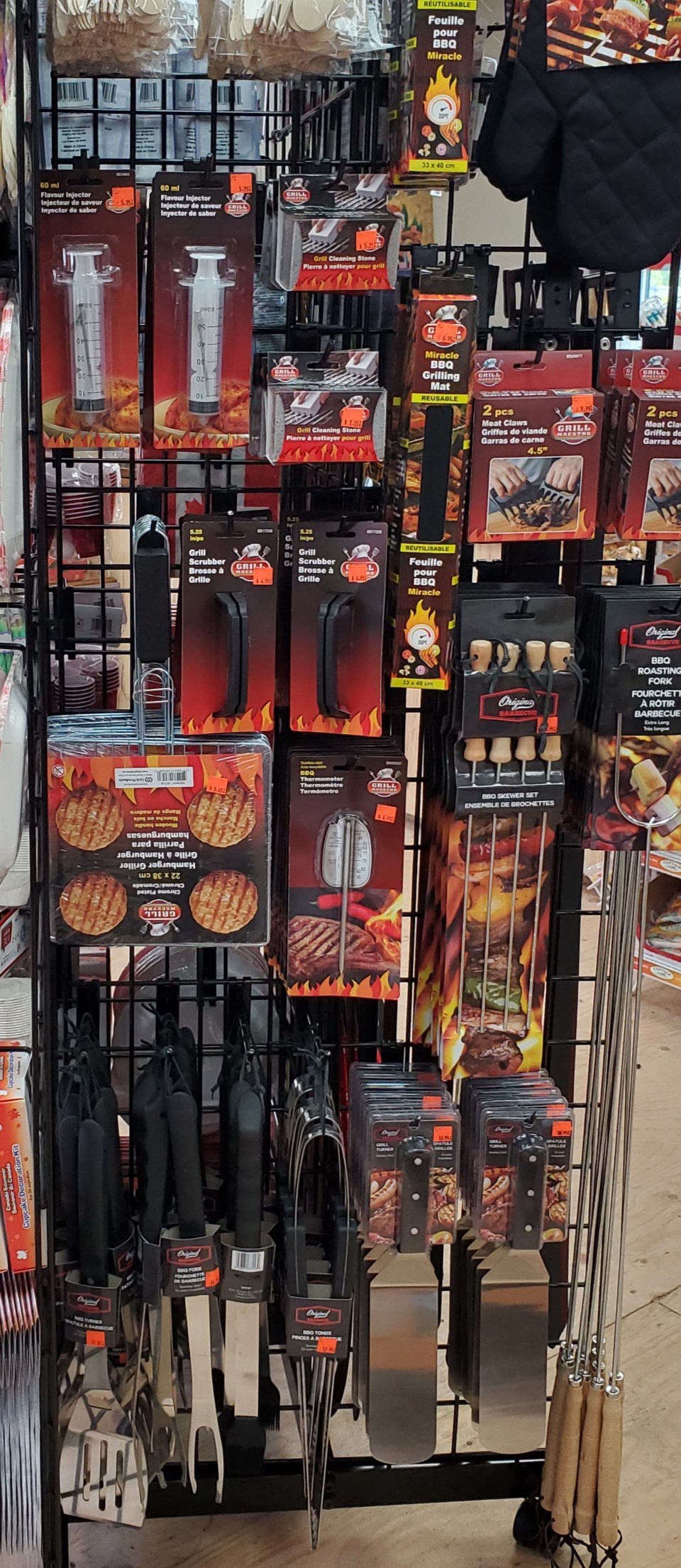 Moore is restoring the historic Grey building as time and budget allow. "It will take me a while, but everything's done out of my own pocket. There's no bank money, there's no partner, there's no government grant. I'm doing it slowly, and people like it. My thought is, you don't need to have it shiny and looking new to be practical and efficient. As long as it is clean and up to standards of course. Shiny and new just inflates prices."
The work in progress has not been without its challenges. "A year ago we were thinking (the pandemic) was over. But it's not over. We have supply chain issues, and labour force issues, trade prices have gone up. None of this was planned so I'm learning the hard way. A lot of people don't realize that it's hard to keep a smile on your face and a cheery mood when you keep getting hit with these bills."
But Richard does keep smiling, and continually works to provide the food and goods his customers need, at prices they can afford. "I welcome everyone to come in to Moore's General Store, and see what 'local' tastes like".
Moore's General Store is located at 346 North Street in Sault Ste Marie. They are open Monday to Saturday 10 am to 7 pm. Find them online here.