Since the doors opened in 1952, Savoy's Jewellers has been a fixture in Sault Ste. Marie. They are known for their commitment to high quality products and their incredibly friendly and welcoming atmosphere. One of the reasons why local customers keep coming back is because of Savoy's Jewellers' incredible family of employees.
They are home to eight highly-skilled jewellers who each bring their own talents to the table. In addition to the four Rosset family members who are highly experienced jewellers, there are four more incredible individuals who complete their team. Margie, Matthew, Jasmine, and Justine are not only talented jewellers, but they also love working together.
Over 40 Years at Savoy's Jewellers
Margie, who is a fixture at Savoy's Jewellers, has been with the company since 1981. She started off as a sales associate. "One of the original owners noticed that I had good dexterity and that I worked with fine detail in my needlework. I was offered an apprenticeship to become a jeweller and I completed my certificate in 1988," she explains.
For Margie, being a jeweller is always interesting. "Each job is unique and I really love working with customers," she says.
The family feel of the company is also important to her. She says, "I love the relationships I have with everyone at Savoy's. I see them more than I see my husband and have been with Savoy's longer than I have been married!"
Creativity and Family
Matthew started working as a jeweller in 1991 and joined Savoy's Jewellers in 1993. "I've moved around and worked for other jewellers on the west coast as well as changed careers throughout my life, but I always came back to jewellery," he explains. "My favourite part of being a jeweller is the creative aspect. I really enjoy designing and creating custom and one-of-a-kind pieces."
The people he works with are what drives Matthew, though. "Savoy's is a big family and the main reason I work here. I love Savoy's and I wouldn't be a jeweller if it wasn't for them," he says.
Learning on the Job
Justine has been a jeweller for four and a half years. She was offered an apprenticeship at Savoy's Jewellers and did in-house training as well as correspondence courses.
"I really like that I am always doing something a little bit different and I love that it is a creative job," she says. "It is great that everyone gets along so well here at Savoy's. It feels like we are family."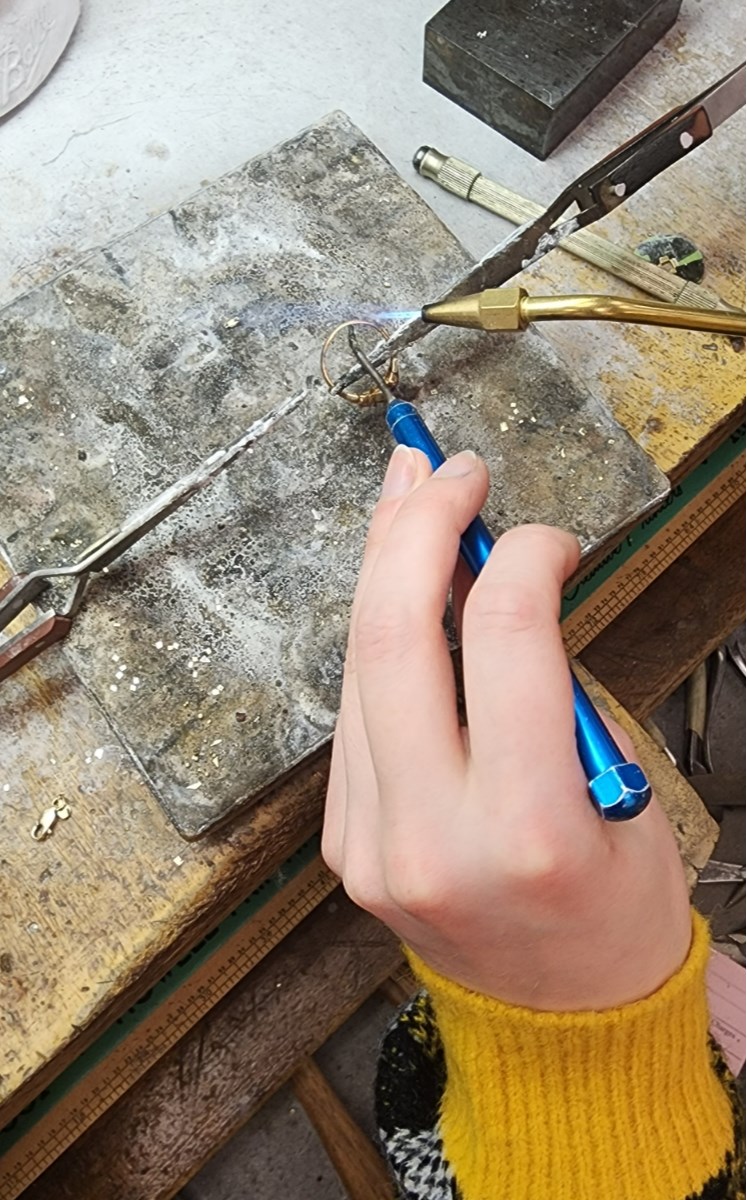 Always Something New
Jasmine is the newest addition to the Savoy's Jewellers family. She graduated from Georgian College's Jewellery and Metals Program two years ago and moved to Sault Ste. Marie to start her career. "I love being a jeweller. It is a creative job that has a lot of variety. Savoy's Jewellers is a great place to work because of the people here," she says.
Savoy's Jewellers is the largest full-service jewellery and watch store in Northern Ontario. They carry a wide range of jewellery and watches and offer custom design work by certified goldsmiths and GIA gemologists.
Visit Savoy's Jewellers at 290 Queen Street East or 293 Bay Street in Sault Ste. Marie or check them out on social media @savoysjewellers.