The Spadoni family name has been a fixture of the local retail landscape for more than 100 years. Adolfo Spadoni initially launched James Street Hardware back in 1918 and the company expanded over the years to include furniture retail as well.
In 1996, Adolfo's grandson Alan acquired the property, started his own second-hand retail operation and began working to restore the heritage building at 185 James Street to its original splendor. This business grew to become Spadoni's Furniture and Appliances, offering customers more than 20,000 square feet of furniture, appliances, mattresses and area rugs to explore.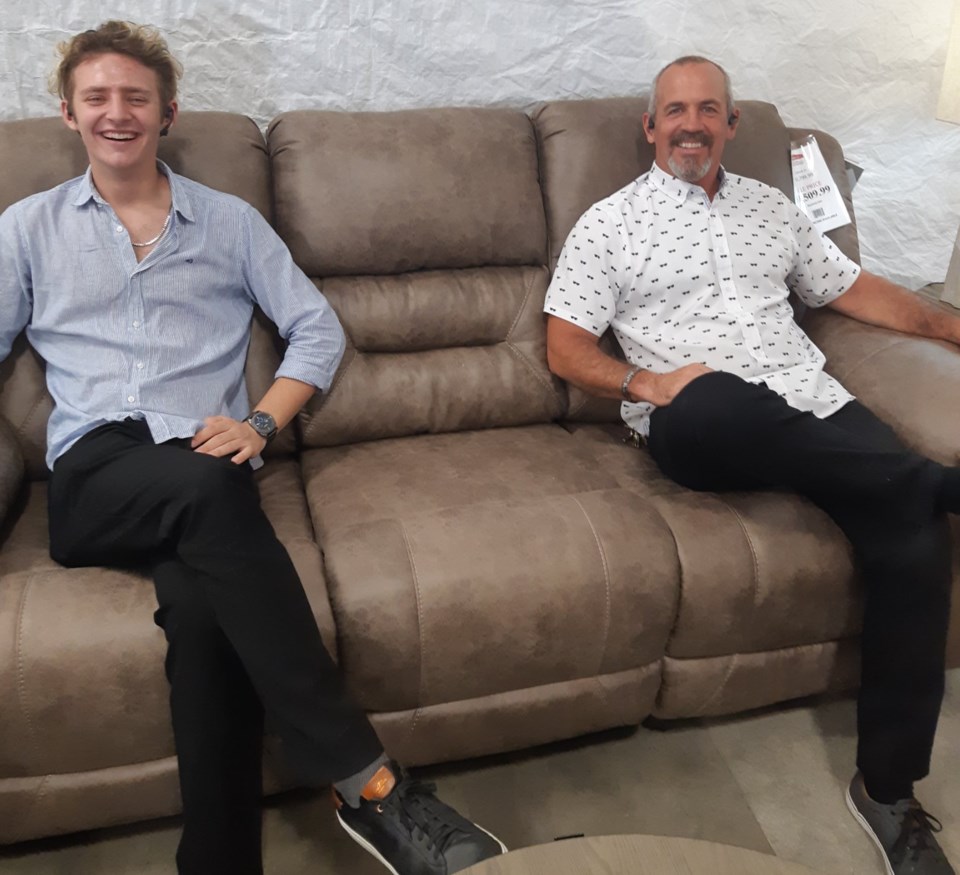 Now, a new partnership with BrandSource is giving Spadoni's additional tools and resources to deliver an even bigger selection of top quality products at fair prices.
"We joined BrandSource to give ourselves better marketing systems and operating systems", says third-generation owner and Spadoni's BrandSource manager Alan Spadoni.
"Throughout the pandemic, appliances became the commodity of demand and we're good at that business. We know how to handle appliances, how to deliver them, everything about them. The BrandSource group of companies has very good appliance marketing, so that appealed to us." And it's not just appliances. Spadoni's BrandSource offers a wide selection of home furnishings, name brand sleep sets and area rugs as well.
Across North America there are more than 4,500 BrandSource locations and in Canada alone, the group supports more than 125 owner-operated and people-oriented retail stores. The BrandSource group offers valuable business supports to the retailer, and the combined buying power of so many partners brings fair and competitive pricing for the consumer.
"BrandSource has good systems and good people working for them, who I can tap in to for all of my business support needs. Our staff is excited about the new operating software; its slick and fast, and they're taking some online training through the BrandSource group to improve their skills."
Understanding the unique wants and needs of every customer is a key to the longevity of the Spadoni's name in Sault Ste. Marie. "Most of our people in our organization have years of experience in the furniture trade or in retail itself," Alan says. "When you come here you get a professional level of service. We strive to ask the questions to make sure people are getting the right products, not just something that's forced upon them. It's a good experience."
More brands and a better buying experience
Spadoni's customers are loving the easy-to-navigate updated website with options that deliver a seamless, user-friendly experience.
"Products show an 'in-stock' flag so people can see if the product is available to buy in-store," says Spadoni. Product comparison tools are easy to use and customers have the option of purchasing directly from the site. "Now you can buy right from our cart and we'll contact you that same day or the next day to set up delivery with you."
Of course, in-person shopping is always encouraged and there is a lot to see on all three floors of newly-remodelled showrooms. "It's BrandSource, so there's more brands available. Our selection is better, and we're still adding new brands as we go. This can take time; you want to get established with the companies and know the products before you just introduce them to the marketplace."
With the ever-growing selection and variety of products, Spadoni's customers are sure to find something new with every visit to the showroom and the company strives to keep inventory in stock and ready to go. "In our community, having something in stock has become a big interest to the consumer. During the pandemic, you couldn't even dream of having something in stock. Now we're carrying a lot in stock. If you're looking for furniture, appliances, mattresses or area rugs, nobody would have more of it than us."
Alan Spadoni invites past customers to stop in and see what's new, and encourages new customers to discover Spadoni's BrandSource at 185 James Street.
"If they haven't tried us, they should! We're a little off the beaten path but there's not a bigger store in the city. People come in here who haven't been in before and they're in awe of the size and selection. If you're shopping for furniture or appliances it's definitely worth a look."