The idea for Indian Palate, an Indian restaurant in Sault Ste. Marie started out small in 2019 out of restaurant co-owner Jeevan Mani's home, making and selling 30-35 biryanis a day for almost three months.
"At that time, we could not keep up with the demand. And then we stopped it. And then it was in my head as a project, and I waited and waited and waited for the right partners and a good chef to come in and work on it. So 2021, we all came together, my partners and me, we came together, and we decided to start the restaurant."
The decision not to have a dining option when the restaurant first opened was due to COVID-19 restrictions. However, after a successful first year and lifted restrictions, Indian Palate is expanding to a bigger location with more parking and room to seat 60 people due to popular demand from customers.
"So far, the major complaint that we have received from our customers is that we don't have a dining space," Mani said.
He said the decision to expand was also motivated by the desire to serve Indian food fresh and hot on the plate, which is the best way to experience the cuisine.
"The texture, the aroma, everything changes when we pack and send it over. So it's best served and best eaten on the table."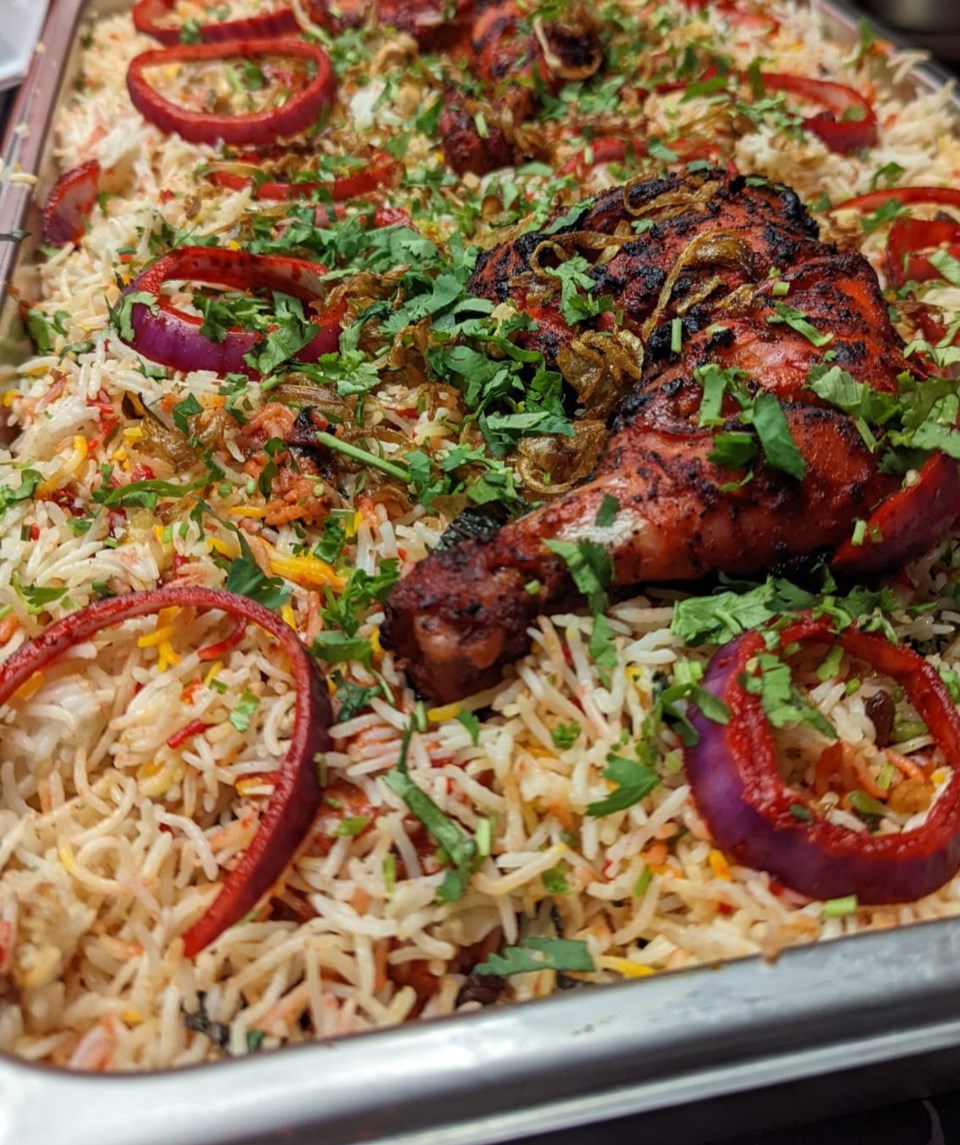 Since opening, Indian Palate has been a welcome addition to the Soo's restaurant scene and has received positive feedback from customers. All of their growth has been due to word of mouth alone.
The restaurant has almost finished construction on its new location, which will offer more parking spaces and dining options. Mani said the new location would be operational next month, though the exact date has yet to be confirmed. Mani will communicate any updates regarding the move on its Facebook and Instagram pages.
The restaurant's move to a bigger location with dining options is an exciting development for fans of Indian cuisine in the Soo. Mani is confident that the new location will offer a more enjoyable experience for customers.
"We are so excited. Construction is happening at the restaurant as we speak."
Stay in the loop with menu options, location announcements and more by following Indian Palate on Facebook or Instagram.