If you love decorating your home for the holidays as much as we do, you'll be excited to hear about the latest décor themes. Whether you're starting from scratch or simply adding to an existing collection, there are lots of great new items to choose from.
Not only can picking a theme inspire your Christmas décor and help get you into the holiday season, it's also a great way to create a stylish and cohesive look. Sticking with a theme keeps your holiday look polished and intentional. Whether you opt for traditional or modern holiday decorations, choose a colour scheme that will complement your existing home décor.
Village Media spoke to Lorraine from Heritage Home Hardware in Sault Ste. Marie about how to embrace your personal style and set the stage for magical Christmas memories.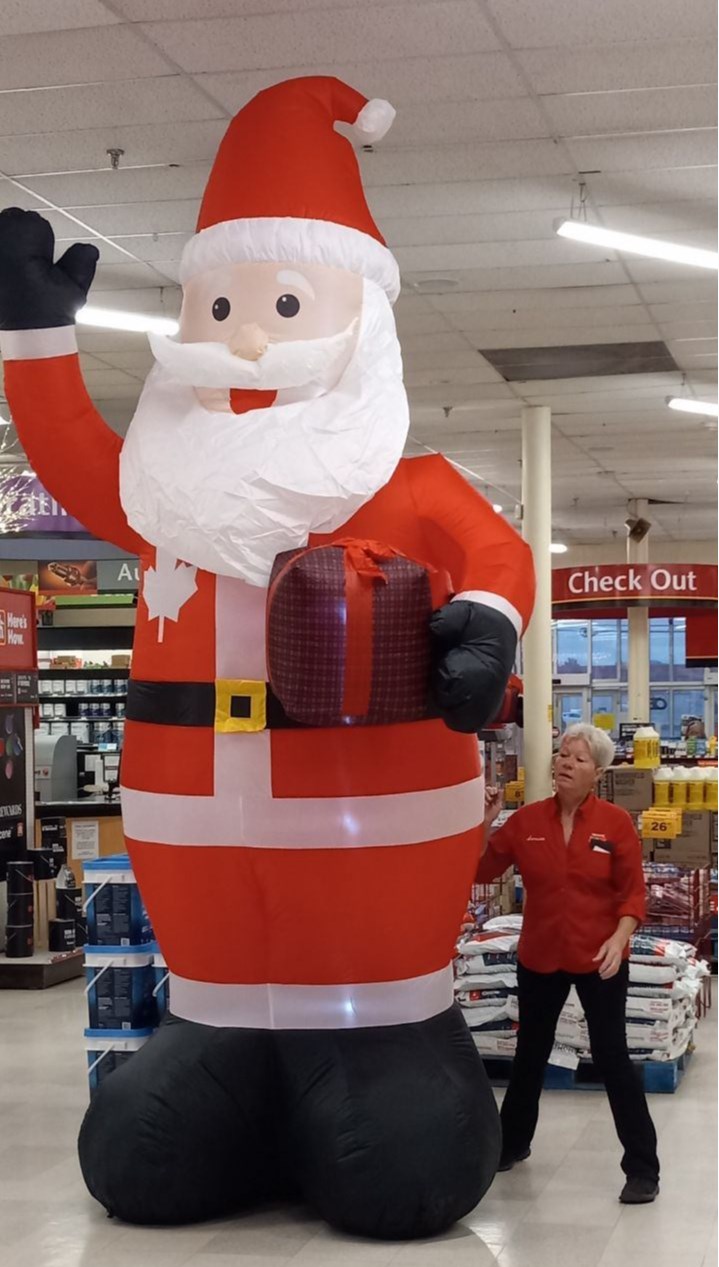 MODERN FARMHOUSE
Dreaming of a white Christmas? This style will transform your home into a winter wonderland that is both warm and welcoming for the holidays. The Modern Farmhouse theme pairs neutral shades like cream and ivory with a variety of natural accents, like Christmas wreaths and garlands.
It's all about bringing the outdoors in and celebrating rustic charm and winter greenery. The following tips will help you achieve this look.
Christmas lighting
Christmas tree and ornaments
If you plan to use an artificial Christmas tree, choose a natural-looking fir or pine model
For a rustic look, hang garlands of pomegranate, orange slices, eucalyptus and holly
Nature-inspired Christmas ornaments are key to this look, so keep it simple with items like pinecones, cinnamon sticks and twine balls
Even if you are decorating in one neutral colour, choose ornament balls in different shapes and textures for visual interest
For an authentic farmhouse feel, use a knit or linen Christmas tree skirt
Christmas decorations, textiles and greenery
Christmas gift wrap
Hosting
Use neutral place settings or vintage-looking linens to dress your holiday table
For a rustic look, add nature-inspired Christmas table decorations like miniature trees, cedar boughs and pinecones
For a Christmas centrepiece, set the table with a winter arrangement or a tabletop tree
HOME FOR THE HOLIDAYS
This classic Christmas theme is for those who are traditionalists at heart—those who can't imagine the holidays without bright pops of red, green and plaid. The traditional look never goes out of style and you can keep it fresh with the addition of a few newer pieces.
Use your favourite childhood memories as inspiration to keep the magic from past Christmases alive.
Christmas lighting
Christmas tree and ornaments
Put up a timeless Christmas tree decorated in traditional colours
Use candy canes and cranberry garlands to trim the tree
Layer red and green Christmas balls in glass and velvet
For colour and texture, add felt Santas and gnomes, wood cardinals, wool mittens and a fleece tree skirt
Christmas decorations, textiles and greenery
Christmas gift wrap
Choose Christmas wrapping paper in red and white, in a mix of stripes, solids and polka dots
Use bows and ribbons to decorate your gifts
Decorate your home with stacks of wrapped gifts placed on shelves and side tables
Hosting
Use a festive plaid tablecloth, table runner or placemats to set your holiday table
Poinsettias and evergreen arrangements make perfect centrepieces for this theme
Add a décor element to the backs of your dining chairs by tying evergreen swags, red berry branches or bright red ribbon to them
Shop all Home for the Holidays
WHISPER OF VINTAGE
This is the look you'll want if your vision of the holidays is elegant and sophisticated, full of silver and gold. There's lots of sparkle and glamour with this theme, with glass ornaments and antique or metallic accents.
Christmas lighting
Christmas tree and ornaments
Christmas decorations, textiles and greenery
Christmas gift wrap
Wrap gifts in metallic gift wrap with coordinating ribbons
To decorate presents, add gold and silver bells and ornaments
Really make your gifts sparkle with metallic-coloured gift boxes
Hosting
Use your best silverware to highlight the theme
Bring extra sparkle to your dinner table by filling glass bowls or a vase with bright, shiny ornaments
Use candles or flower arrangements as elegant centrepieces
For more holiday décor advice and inspiration, visit Heritage Home Hardware or call 705-759-5101.