When you have children, they're always needing new items as they're constantly growing and changing. With the state of the economy and the rising cost of living, it's more expensive than ever to provide clothing and other essentials for our children.
Shopping at Once Upon a Child is a way to navigate the rising costs while still providing your children with quality items they need.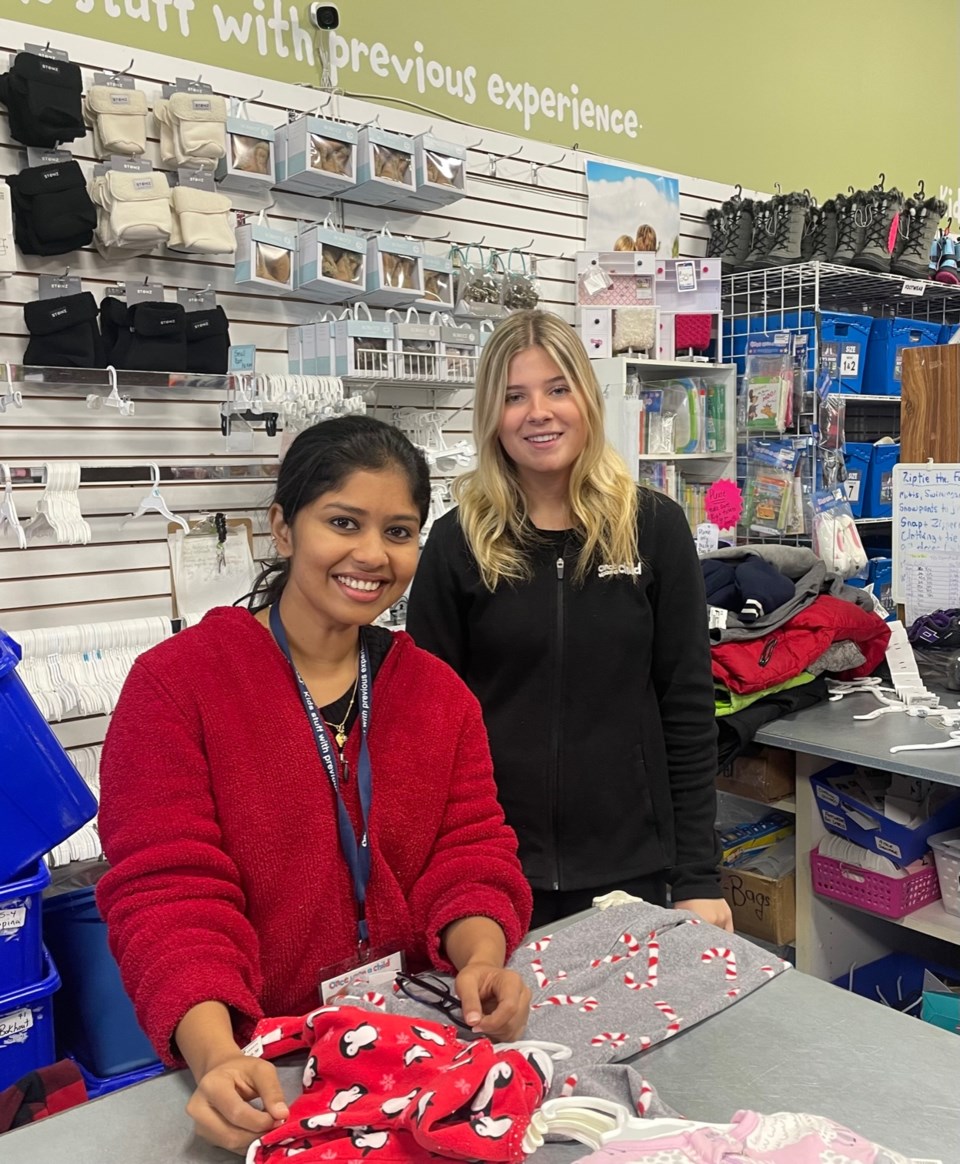 Once Upon a Child has an ever-changing selection of top name brands at up to 70% off regular retail prices.

While saving money is a huge incentive to shopping at Once Upon a Child, reusing clothing and other items is a great way to support the environment. Recycling clothing can save thousands of gallons of water and millions of barrels of oil. Selling your items to our store gives those items a second life, helping cut down toxic chemical emissions that are generated when brand new clothing, toys and baby gear are created.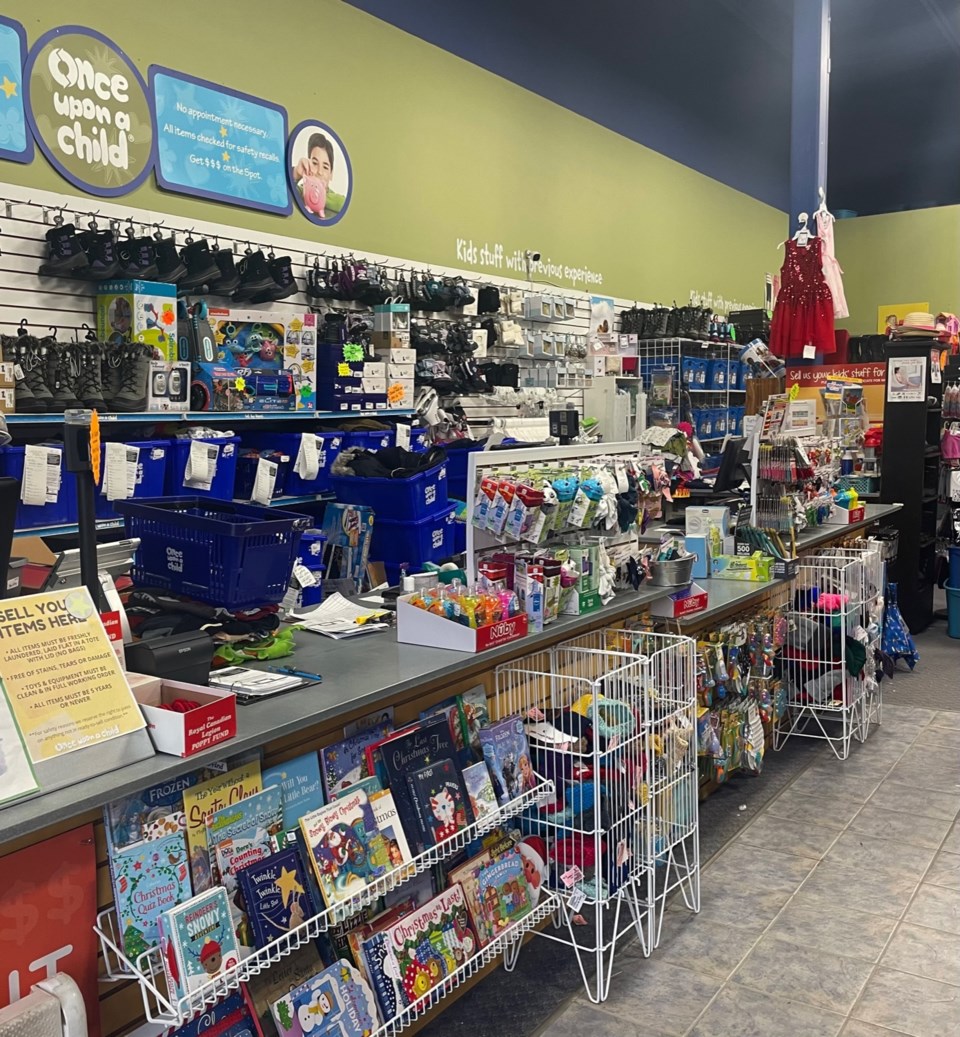 Once Upon a Child Sault Ste. Marie, owned and operated by Amanda Brazeau, pays cash on the spot for children's clothing, shoes, toys and baby gear, providing an easy and convenient way to recycle the items your children have outgrown.
How it works is simple: Gently used items should be free of stains and holes, freshly laundered, in ready-to-wear condition and laid flat in a tote with lid. Equipment and toys must meet current safety standards and include all parts. They ask that items be 3-5 years current style depending on the item.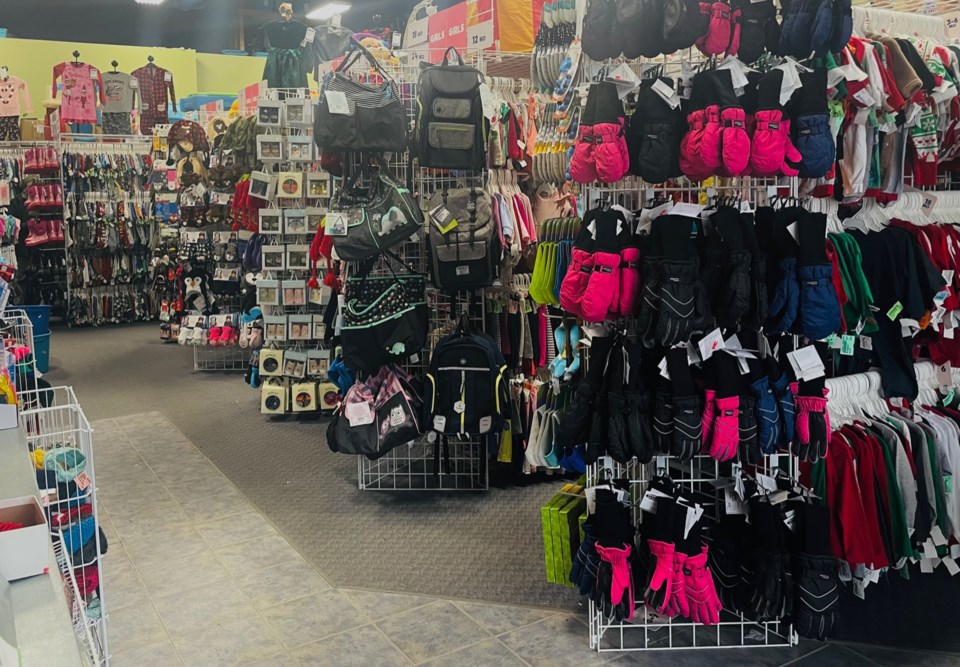 No appointment necessary. Customers can come in and meet the amazing team that makes it all possible. They will review your items and make an offer based on style, safety, condition and demand. If you accept the offer, you'll get paid cash on the spot! Or do a trade and save the tax!

For over 20 years, Once Upon a Child has been dedicated to being green and a 'Family Focused, Planet Proud' company, helping to reduce textile waste, as well as divert over 800 million children's items out of landfills since 1993.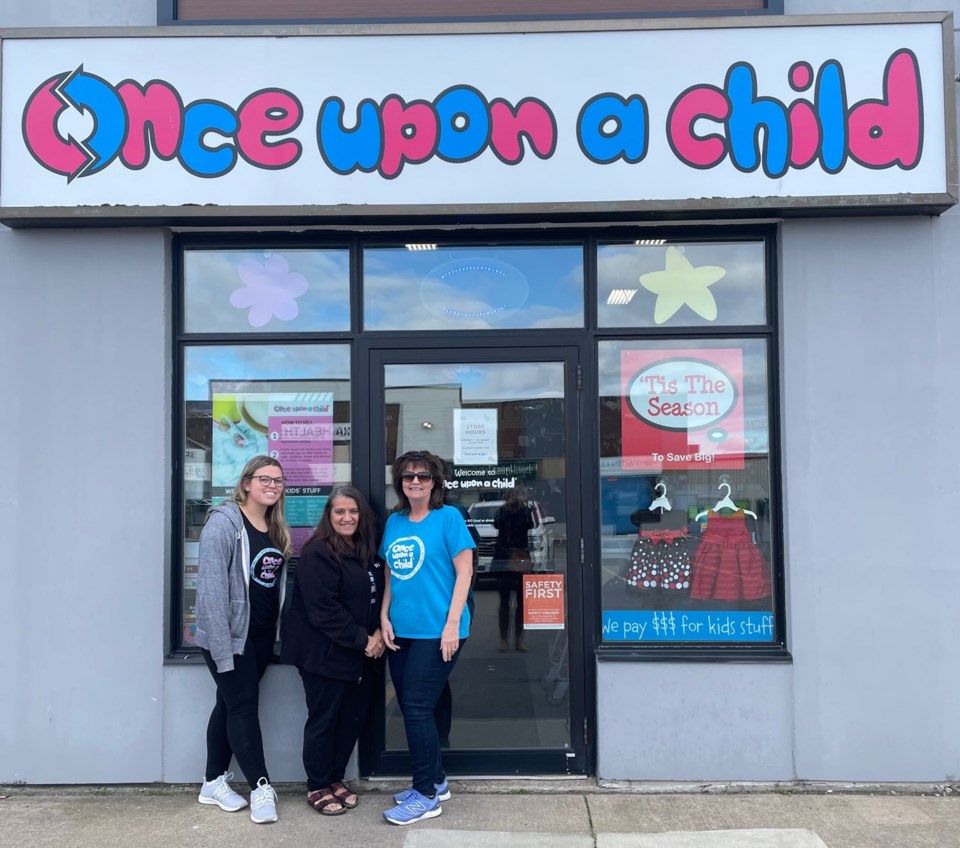 Once Upon a Child is open seven days a week, and ready to buy, no appointment necessary.
If you have any questions you can call them at 705-941-9698, or visit their Facebook page for all the latest news on sales, new products and in-store events.