F​all Open House is an ideal occasion for Laurentian University to showcase its programs, courses, culture, and community to future students and their families.
Held on the first Saturday of November this year, event organizers are well into the planning details and everyone is welcome to take part.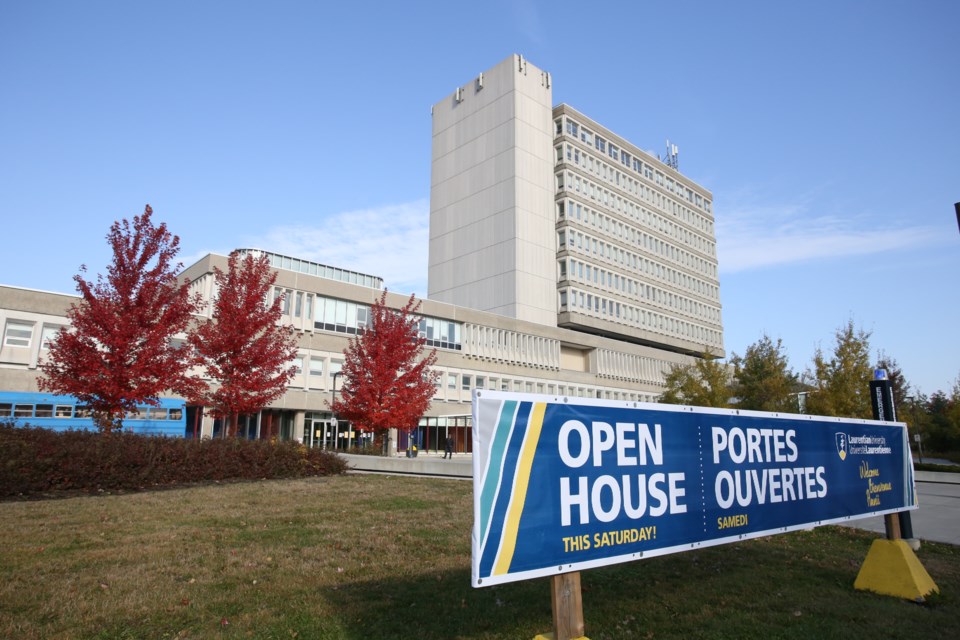 First on the agenda is maximizing the opportunities to explore Laurentian's beautiful and vast campus. Guided tours will take visitors through learning spaces, libraries, dining services and residences. They will also have the chance to visit specific labs such as the School of Natural Science, Engineering, and the Harquail School of Earth Sciences.
Danielle Yasko-Pellerin, the Events and Communications Coordinator from the University's Recruitment Office says, "There will be a full suite of information sessions related to specific schools and programs, such as the forensic science and sports administration programs. Rest assured that students interested in any program will be able to find something specifically for them."
Professors will be offering some interesting live lectures, such as Neuro-sciences video games and Electronic implants in learning, with interactive engagement planned for some of these sessions. Yasko-Pellerin says, "For those interested in the social sciences, they can take in lectures featuring games in history, adventures in social science research, or psychology, and biology-themed lectures, including one on DNA genetics. Students will see that university is not only about listening to lectures but there is also considerable experiential learning involved as well.
Making connections
During the event, prospective students and guests will get to meet with professors, advisors, and staff members. They can have conversations with current students and alumni who can offer valuable insights into campus life, social activities, clubs, and student organizations. The Open House experience is meant to provide a sense of what student life will be like here on campus, to start anticipating what being a Voyageur is all about.
Yasko-Pellerin says, "This event is the perfect opportunity for students to see what Laurentian has to offer, to determine if it matches the expectations they have of their postsecondary journey and to ascertain that Laurentian is the right fit for them."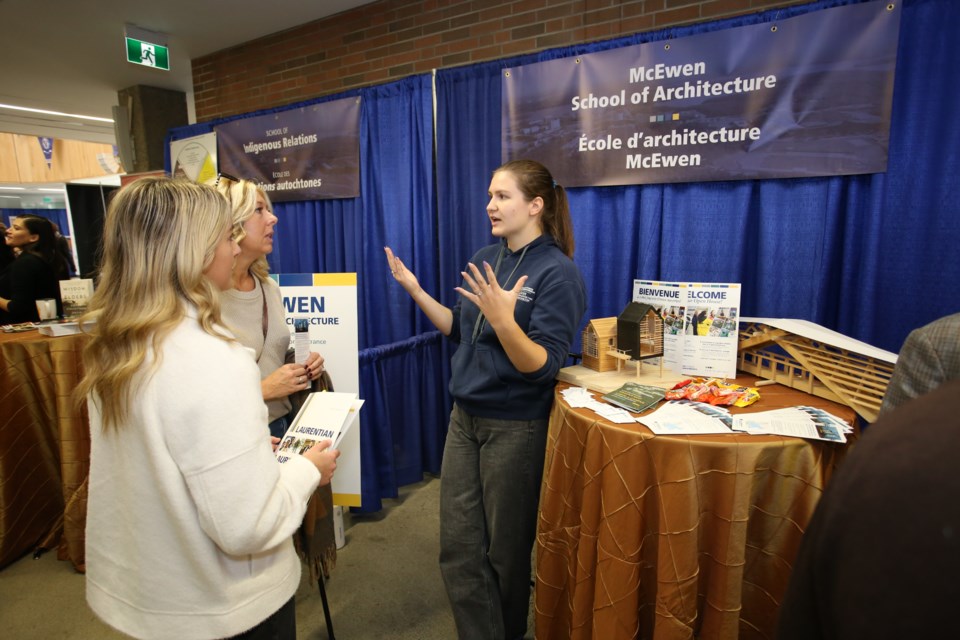 Friendly and welcoming
Danielle Yasko-Pellerin receives a lot of positive feedback from visitors following each Open House. "The most common feedback I receive is that the people at Laurentian are very friendly and welcoming and that everyone is genuine and eager to see students succeed and realize their dreams."
Prospective students are often surprised by the flexibility of the course curriculum and the wide array of elective courses that capture their interest. Students, especially those from the GTA are impressed by the gorgeous campus surrounded by lakes and green spaces that has the feel of an educational resort.
Most of the visitors expected will be students currently in grade 12 and nearing the completion of their secondary year, accompanied by their friends and family. But the event is open to everyone, whether it be a student transferring from college or another university, a mature student considering a degree or career advancement, individuals pursuing graduate studies, or even those interested in getting a second degree.
The application deadline set by the Ontario University Application Centre for Fall 2024 is mid-January. That being said, Laurentian personnel will work with students throughout the year to ensure they have the answers to their questions and get to where they want to go.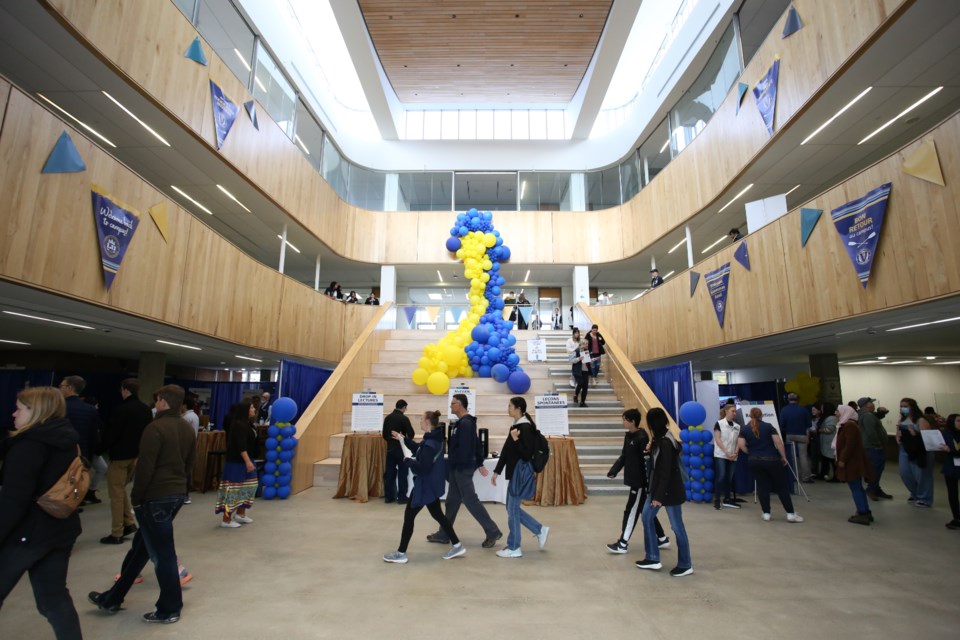 Top marks for Laurentian on graduates entering the workforce
Prospective students are most impressed to learn that Laurentian University graduates enjoy a very high employment rate, and that this has been the case consistently for the past decade. According to Yasko-Pellerin, "Laurentian currently ranks second in the province with a 96% post-graduate employment rate. This data is gathered annually in a survey of graduates by the Ministry of Colleges and Universities. Each year, our graduates are highly sought after by employers, and we've been tracking consecutively at the top of the echelon in this regard."
Yasko-Pellerin adds, "Those numbers are very impressive and definitely something that parents and guardians love to hear. They know that students are attending a university where they will receive support to find work following graduation."
Visitors are invited to register early online here. Prizes will be drawn from the pool of early registrants so anyone planning to attend is encouraged to enter their information early for the draws. People can also simply drop in on Saturday, November 4th as well. The full day of activities gets underway at 10am and will conclude around 3pm.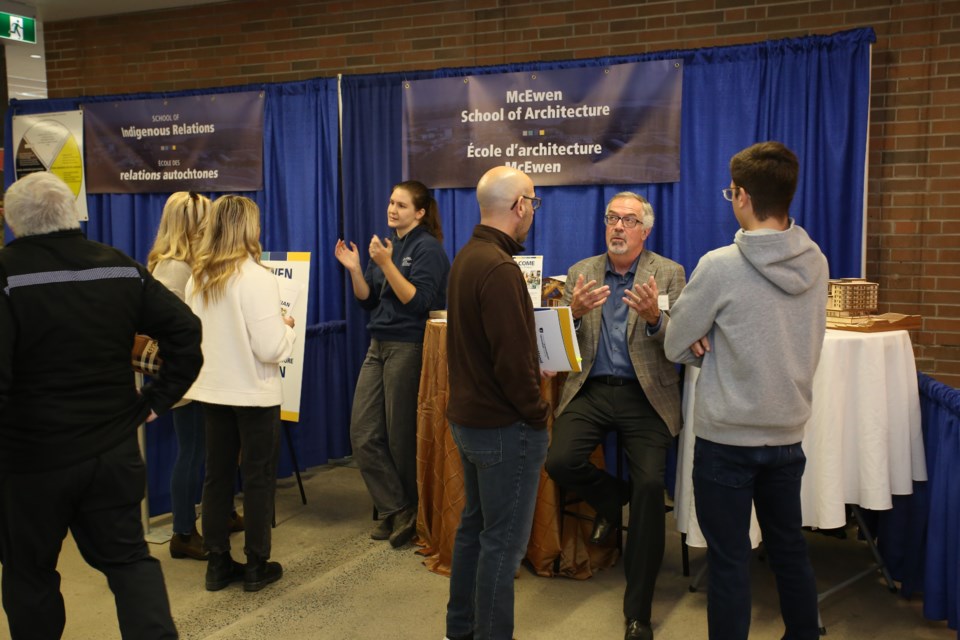 Fall Open House is a valuable opportunity for students who have Laurentian University on their short list to gather information, explore the campus, make connections, and gain insights that will facilitate their decisions for both academic and personal growth.
These are decisions that shape a student's higher learning journey.
Join and discover what Laurentian University has to offer. They look forward to welcoming you on campus.