Spring doesn't need to be in full swing to enjoy all the winter activities that the Crimson Ridge golf course has to offer. During the week of March break, March 12 through 20, 2022, Crimson Ridge is providing families in the Sault Ste. Marie area a special $15 plus HST all-inclusive week pass that gives you access to all of the activities available on the property.
Crimson Ridge offers plenty of off-season activities for members and non-members to enjoy through the winter. Family-friendly activities include snowshoeing, fat biking, cross country skiing, skating, and the bum slides, which are a fan favourite among the younger children. Snowshoes are available to rent on site.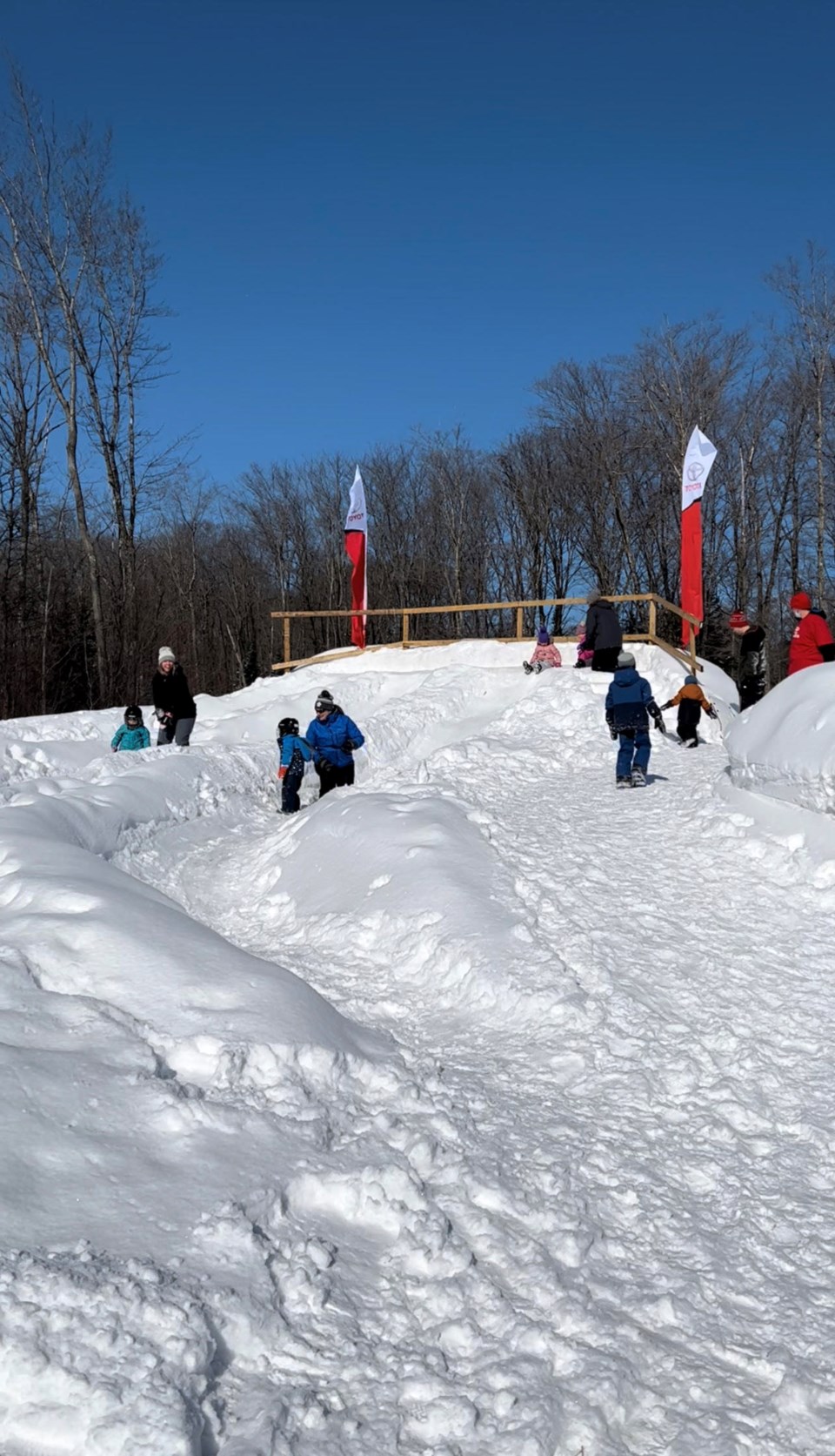 "We have more than 20 km of very scenic trails and the trail crew has been working really hard at maintaining the trails to make sure they're safe to snowshoe and ride on," says Megan Giulietti, Events and Marketing Coordinator, "our beautiful skating trail runs through trees and the golf course, and this is our first year with the cross country skiing track, which is 3.5 km of terrain."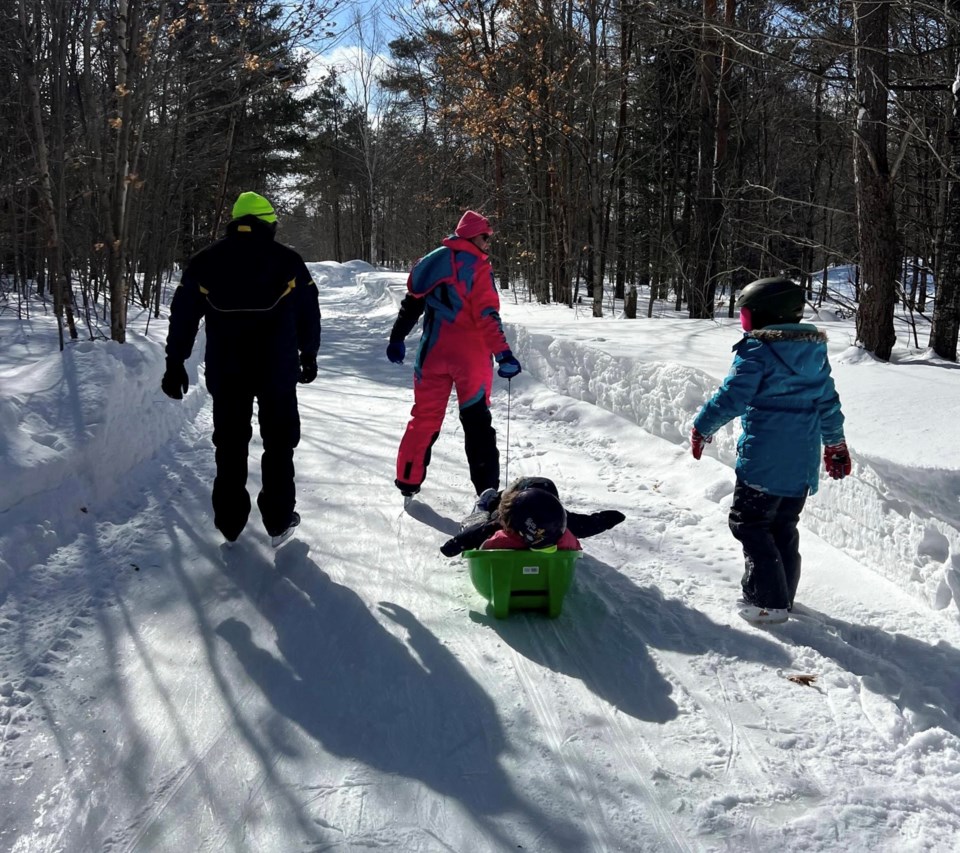 In addition to the winter activities, Embers on the Ridge Restaurant and the outdoor IDA cabana will be open throughout the week for quick lunch meals and drinks. The indoor golf simulator and pro shop will also be available for guests to visit. "The outdoor bar will be open all week and the entire property is licensed, which means you can take a drink anywhere on site, even on the hiking trails if you wanted to," says Giulietti.
Enjoy a special family-friendly menu
Embers Restaurant, which is not typically open during the week for lunch, will now be open daily starting at noon with an updated menu created specifically for the week of March break by the restaurant's new head chef, Dan Gauthier. Affordable kid-friendly lunches being offered include pizza, burgers, fries, and more.
"Dan's been active at figuring out new things to bring to the menu for Embers, including this week in particular," says Giulietti, "It's a new change for this place but an attractive one for this week as we anticipate a lot of children to come and enjoy the activities. It's going to be a great family spot."
"Come in, bring your family, bring your snow gear," says J.C. Beecroft, Head Golf Professional at Crimson Ridge, "Most people expect fine dining when they think of Embers, which might have people thinking they can't come in. We encourage everyone to come out and have a meal."
"After our recent melt, we're happy that we've gotten more snow, which is not a bad thing for the upcoming week," says Beecroft. "It will be a good week to come out and enjoy the outdoors while we have it and kick-off the spring."
Maple Syrup season will also begin on March 19th. Enjoy brunch on Saturdays and Sundays at Embers on The Ridge, as well as a demonstration on how maple syrup is made - right in front of the restaurant! Crimson Ridge will be bottling and selling their own local maple syrup, which makes for a great way to take the experience home.
The Proshop will be open daily from 10am for anyone wanting to come and check out new merchandise that has been arriving regularly.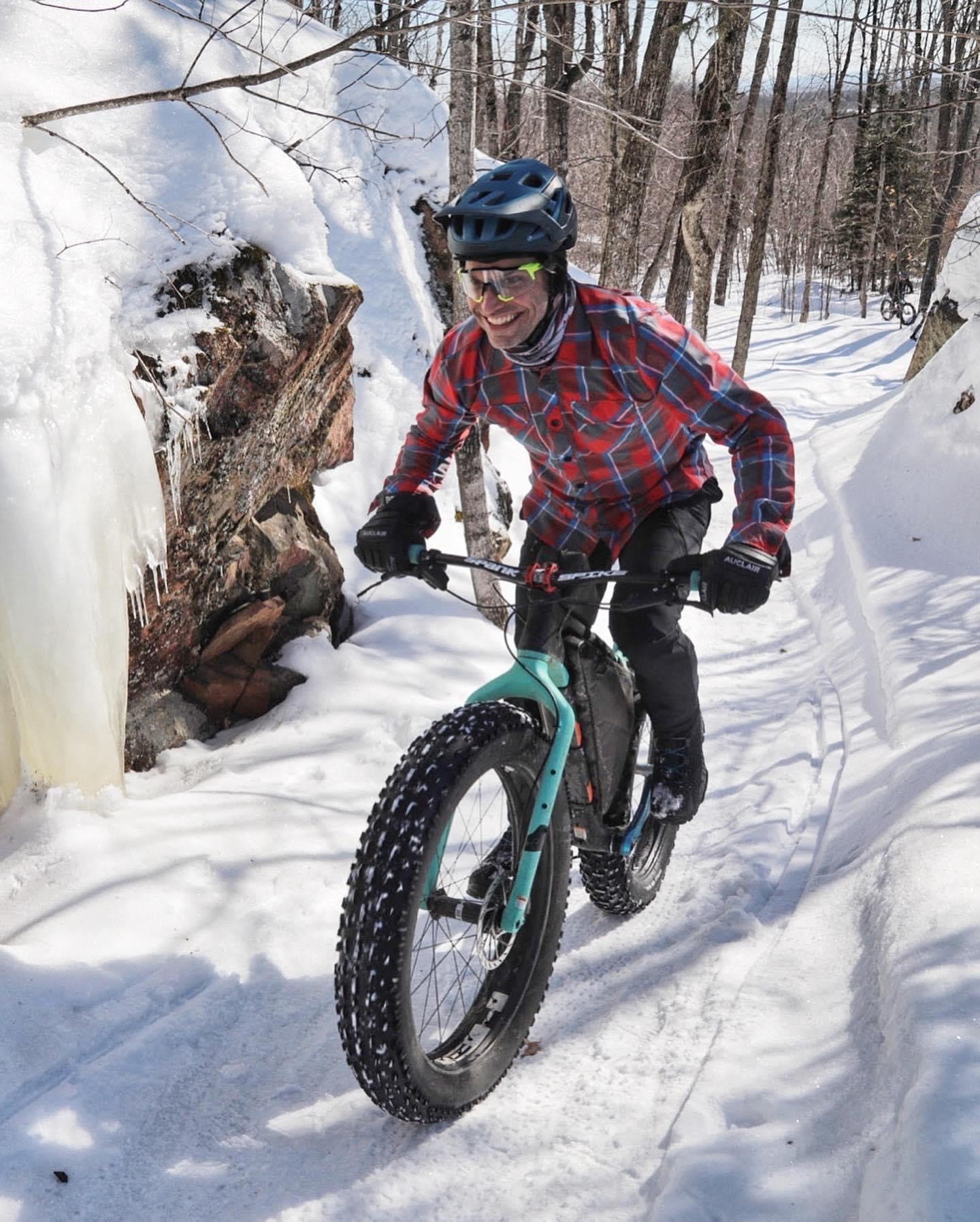 What to expect in the upcoming golf season
The golf course is anticipated to open during the first weeks of May, "but that doesn't mean we aren't getting ready as best we can," says Beecroft, "We are holding plenty of events coming up this season, including charity and member events. We have two really great leagues for men and women and plan on having a few more mixed events this season."
Instructional programs are also scheduled for the season, including a Ladies' "Learn to Golf" program along with several Junior camps during the months of July and August. "We're trying to grow the game, especially for the younger kids; it's a great sport to learn and teaches them a lot about life."
In addition to the many changes in on-site cuisine, a permanent event structure is planned to begin construction this spring, which is hopeful by staff to be ready for the upcoming busy wedding season.
To learn more about the winter activities being offered at Crimson Ridge as well as prices and upcoming events, visit Crimsonridge.com.