Since 1982, Arby's Restaurant has been more than just a fast-food hub in the heart of Canada. Its story is one steeped in community engagement, resilience, and a continuous commitment to local prosperity.
In December 1982, when the mortgage rate was a staggering 18.5% and the minimum wage was just $3.50 per hour, Arby's opened its second store in Canada in Sault Ste. Marie. The first had opened just a few months prior in Whitby, Ontario, marking the beginnings of Arby's Canadian journey. The Sault Ste. Marie location held a special charm, its building was a former drive-thru bank, with walk-in fridges and freezers that were once bank vaults.
Alexis Parr, District Manager at Arby's Restaurant, provides an intriguing glimpse into the early days of Arby's. "All food sourcing was done directly with independent vendors, and all Arby's food and paper products were brought to the Sault via a produce company, Algoma Produce. They would store all products for us and we would go with a ½ ton truck and pick up a few days' supply on our own … there was no truck delivery to the store until 1992!"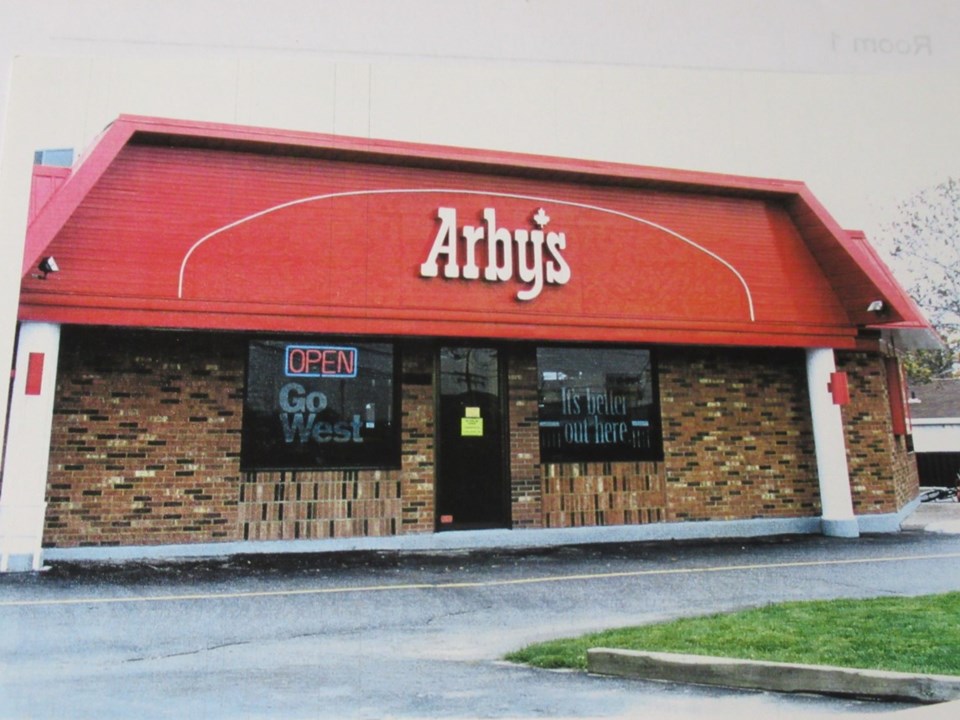 In 2002, the restaurant underwent a facelift, adopting the "Pinnacle" look that has become a distinctive marker of its identity. Through all these changes, Arby's has consistently placed its faith in local talent, employing local contractors for renovations and maintenance.
"We pride ourselves on being able to keep using local service providers," says Parr, speaking to the brand's commitment to fostering local relationships. "During this current renovation, we're using some of the same companies that did the original store conversion. Even the owner of the floor and tile company was the same person who installed the original tiles."
Yet, Arby's is more than just a restaurant; it's a robust part of the community fabric. Over the years, the restaurant has sponsored numerous community activities. From supporting soccer and hockey teams to being a corporate sponsor of The Miss Bon Soo contest, the Soo Greyhounds, the Food Bank, and local school lunch programs, Arby's has consistently extended its support to local initiatives.
As we look forward to Arby's grand reopening in early July, we do so with the knowledge of the profound legacy it carries. The restaurant has always been more than a place to grab a quick bite; it's been a steady supporter of local activities and a reliable contributor to the community's wellbeing.
Stay tuned for an inside look at the newly remodelled Arby's - complete with a glimpse of the exciting new features that nod to its rich past while embracing the future. The best is yet to come!