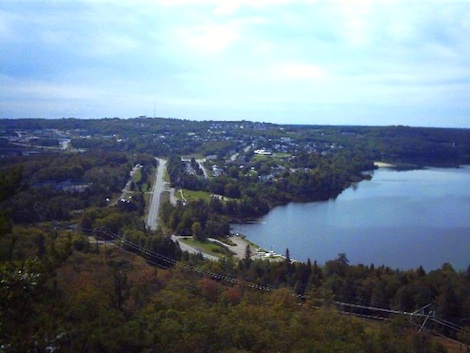 NEWS RELEASE
WHITE MOUNTAIN BOARD
*************************
A number of comments have been made concerning the viability of the White Mountain Building and the true nature of its financial obligations to the City of Elliot Lake which, in the board's opinion are inappropriate and highly misleading.
For this reason, the following resolution was passed at the last White Mountain Board meeting:

'That the board and members be allowed to respond publicly regarding the status of the White Mountain Building'.

Following is the position of the facility prior to 2012:

There was a $65,000 per year cost to the taxpayers in maintenance when the building sat empty.
The new board discovered a $500,000 statement of tax owing to Canada revenue.
The building was in a bad state of repair.
There was no income coming in to the building.
There was no taxes being paid to the city.

Position of the facility since 2012:

Building has been retrofitted.
Through negotiation the board eliminated the $500,000 outstanding to Revenue Canada.
The direct cost of $65,000 to the taxpayers has been eliminated.
The board has leased out space in the building and is actively seeking new tenants.
The White Mountain Building is paying $100,000 in taxes to the city.
In 2014 White Mountain paid over $100,000 to Ontario Hydro, for a bill that covered the last two years. (therefore a major part of the variance on the budget)

The long term goal of the board is to continue to lease space to ensure the viability of the building and at the appropriate time put it on the market to the private sector.

The board would also like to communicate its disappointment with some current politicians, who were part of the White Mountain Board that made the decisions to move forward with re-development and are now providing misinformation to the public for their personal political gain.

The board is proud of this building and feel it is a significant asset to Elliot Lake.
They are committed to the continued success of the building.
*************************