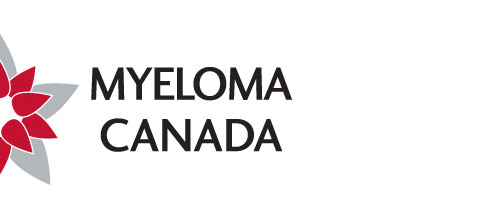 NEWS RELEASE
MYELOMA CANADA
*************************
Sault Ste. Marie joins a growing list of communities from across Canada marching to raise funds and awareness for multiple myeloma.

To mark International Blood Cancer Month, families, friends, patients and caregivers affected by multiple myeloma – a rare and incurable form of blood cancer, will team up in eight communities across Canada to raise funds and awareness for this devastating disease.

Sault Ste. Marie will be hosting its 4th Multiple Myeloma March on Sunday, September 21 at the Roberta Bondar Tent Pavilion.
Organizers expect approximately 250 participants to turn out in support of this year's event to help reach a fundraising goal of $15,000.

Although there are approximately 7,500 Canadians living with multiple myeloma, it remains a relatively unknown disease.
While multiple myeloma is the second most prevalent blood cancer after non-Hodgkin's lymphoma, only 15 percent of Canadians are able to identify myeloma as a blood cancer.
Very few people know that every day, seven more Canadians are diagnosed with multiple myeloma and every year 1,400 die from this incurable, but treatable, disease.

Pam's story
Pam Orchard is a 62-year-old resident of neighbouring Echo Bay, and her life, like many others', changed because of multiple myeloma.
With no previous health concerns, she was diagnosed with the disease in 2011 and the news was particularly hard to digest.
"It's terrifyingly scary. I was told I might have two to three years to live. At that point, all I could think of was how much I wanted to be there for my children."

Pam had never heard of multiple myeloma before her diagnosis.
After going through a grueling treatment regimen in early 2012, Pam was able to receive a stem cell transplant later that year in June and she is now in remission.

Encouraged by her daughter Sarah, Pam decided to participate in the 2012 Multiple Myeloma March.
"I was still in a wheelchair at that point and my daughter just said, Let's Go!"
Pushed by her son, and accompanied by 18 of her family members, Pam was motivated to make a significant contribution to last year's campaign.
Today, Pam has taken a lead role as an organizing member; she distributes promotional items, and will also be a part of the registration committee.

The Multiple Myeloma March has now become an Orchard family affair with all of Pam's children participating in one way or another.
Pam hopes that her commitment to raising awareness about multiple myeloma will provide hope to those afflicted by the disease and help find a cure.
"I truly believe a cure is around the corner. So, the more awareness we generate, the better our chance of finding a cure."
"This campaign is important to help raise awareness for multiple myeloma, a disease that affects many but still remains relatively unknown," says Francine Gendron, Chief Executive Officer of Myeloma Canada. "Patients rely on new treatments to continue their fight, we rely on the public's support to advance the research and the research relies on funding, but it all begins with awareness."

About the Multiple Myeloma March
The first Multiple Myeloma March took place in 2009 in Montreal raising $30,000 for research.
The event has expanded to involve communities across the country and last year's national events helped raise a total of $245,683.

This year, Multiple Myeloma Marches will take place in eight Canadian cities: Halifax, Mississauga, Montreal, Quebec City, Sault Ste. Marie, St. John's, Windsor/Essex County, and Winnipeg.
Organizers have set a national fundraising goal of $311,000 to promote more research and a better quality of life for patients and their caregivers.

Click here for Multiple Myeloma March dates and locations across Canada.

About Myeloma Canada
Myeloma Canada is a registered non-profit organization created by, and for, people living with multiple myeloma.
As the only national organization exclusively devoted to the Canadian myeloma community, Myeloma Canada has been making myeloma matter since its founding in 2005.

Working with leading myeloma researchers and clinicians across Canada and the world, as well as other cancer associations, government organizations and local support groups from coast to coast, Myeloma Canada seeks to strengthen the voice of the Canadian myeloma community and improve the quality of life of multiple myeloma patients, their caregivers and families through education, awareness, advocacy and research.

The Multiple Myeloma March is made possible thanks to a generous grant from Celgene Inc
*************************