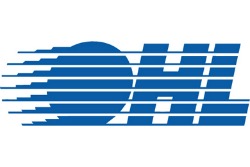 Soo Greyhounds defenceman Ryan Sproul has been named to the Ontario Hockey League's third all-star team as the league continues to announce its year-end awards.
Sproul scored 23 goals and 54 points in 61 games for the Greyhounds, placing him third among defencemen scoring in the league behind Dougie Hamilton of Niagara (72 points) and Cody Ceci of Ottawa (60 points).
Sproul, a second round draft pick of the NHL's Detroit Red Wings, signed a three-year entry level contract at the conclusion of the OHL season.
The full league all-star teams (voted on by OHL GM's) included:
First Team
Centre: Michael Sgarbossa (Sudbury)
Left Wing: Brandon Saad (Sagniaw)
Right Wing: Tyler Toffoli (Ottawa)
Defence: Dougie Hamilton (Niagara)
Defence: Scott Harrington (London)
Goaltender: Michael Houser (London)
Coach: Greg Gilbert (Saginaw)
Second Team
Centre: Sean Monahan (Ottawa)
Left Wing: Tanner Pearson (Barrie)
Right Wing: Seth Griffith (London)
Defence: Cody Ceci (Ottawa)
Defence: Ryan Murphy (Kitchener)
Goaltender: Mark Visentin (Niagara)
Coach: Steve Spott (Kitchener)
Third Team
Centre: Alex Friesen (Niagara)
Left Wing: Andrew Agozzino (Niagara)
Right Wing: Nail Yakupov (Sarnia)
Defence: Beau Schmitz (Plymouth)
Defence: Ryan Sproul (Sault Ste. Marie)
Goaltender: John Gibson (Kitchener)
Coach: Stan Butler (Brampton)
Other league award winners included:
Most Outstanding Player: Michael Houser, London Knights
Defenceman of the year: Dougie Hamilton, Niagara IceDogs
Humanitarian of the year: Andrew D'Agostini, Peterborough Petes
Goaltender of the year: Michael Houser, London Knights
Coach of the year: Greg Gilbert, Saginaw Spirit
Most Sportsmanlike player: Brandon Saad, Saginaw Spirit
Overage player of the year: Andrew Agozzino, Niagara IceDogs
Rookie of the year: Aaron Ekblad, Barrie Colts
Coaches Poll Results
Eastern Conference:
Most Underrated Player
Sam Carrick, Brampton Battalion tied Joey West, Peterborough Petes (18)
Josh Leivo, Sudbury Wolves (14)
Most Improved Player
Tanner Pearson, Barrie Colts (34)
Jamie Wise, Mississauga St. Michael's Majors (13)
Igor Bobkov, Kingston Frontenacs tied Frank Corrado, Sudbury Wolves (10)
Smartest Player
Michael Sgarbossa, Sudbury Wolves (37)
Riley Brace, Mississauga St. Michael's Majors (12)
Ryan Strome, Niagara IceDogs (11)
Hardest Worker
Boone Jenner, Oshawa Generals (24)
Luke Judson, Belleville Bulls (22)
Alex Friesen, Niagara IceDogs (17) – finished first in voting in 2009-10
Best Playmaker
Michael Sgarbossa, Sudbury Wolves (41)
Ryan Strome, Niagara IceDogs (23) – finished first in voting in 2010-11
Brendan Gaunce, Belleville Bulls (7)
Most Dangerous in the Goal Area
Tyler Toffoli, Ottawa 67's (32) – finished second in voting in 2010-11 and third in 2009-10
Michael Sgarbossa, Sudbury Wolves (23)
Mark Scheifele, Barrie Colts (9)
Best Skater
Ivan Telegin, Barrie Colts tied Shane Prince, Ottawa 67's (25)
Jesse Graham, Niagara IceDogs (13)
Best Shot
Tyler Toffoli, Ottawa 67's (36) – finished second in voting in 2010-11
Christian Thomas, Oshawa Generals (16) – finished first in voting in 2010-11 and second in 2009-10
Michael Sgarbossa, Sudbury Wolves (13)
Hardest Shot
Cody Ceci, Ottawa 67's (21)
Jamie Oleksiak, Niagara IceDogs (15)
Josh McFadden, Sudbury Wolves (13)
Best Stickhandler
Ryan Strome, Niagara IceDogs (26) – finished tied for first in voting in 2010-11
Michael Sgarbossa, Sudbury Wolves (25) – finished third in voting in 2010-11
Riley Brace, Mississauga St. Michael's Majors (10)
Best on Face-Offs
Alex Friesen, Niagara IceDogs (24) – finished tied for third in voting in 2010-11 and first in 2009-10
Boone Jenner, Oshawa Generals (18)
Mark Scheifele, Barrie Colts (11)
Best Body Checker
Cameron Wind, Brampton Battalion (25)
Anthony Camara, Barrie Colts tied Alex Cord, Mississauga St. Michael's Majors (13) – Camara finished first in West voting in 2010-11
Best Shot Blocker
Jamie Oleksiak, Niagara IceDogs (22)
Zach Bell, Brampton Battalion (15)
Cody Ceci, Ottawa 67's (14)
Best Defensive Forward
Alex Friesen, Niagara IceDogs (31) – finished third in voting in 2010-11
Joey West, Peterborough Petes (15)
Josh Leivo, Sudbury Wolves (10)
Best Penalty Killer
Jamie Wise, Mississauga St. Michael's Majors tied Alex Friesen, Niagara IceDogs (25) – Friesen finished first in voting in 2010-11
Luke Judson, Belleville Bulls tied Frank Corrado, Sudbury Wolves (11)
Best Offensive Defenceman
Dougie Hamilton, Niagara IceDogs (45) – finished first in voting in 2010-11
Cody Ceci, Ottawa 67's (17)
Josh McFadden, Sudbury Wolves (10) – finished third in voting in 2010-11
Best Defensive Defenceman
Cameron Wind, Brampton Battalion (24)
Dougie Hamilton, Niagara IceDogs (19) – finished third in voting in 2010-11
Frank Corrado, Sudbury Wolves (15)
Best Puck Handling Goalie
Mark Visentin, Niagara IceDogs (32)
Brandon Maxwell, Mississauga St. Michael's Majors (26)
Malcolm Subban, Belleville Bulls tied Kevin Bailie, Oshawa Generals (7)
Best Shootout Shooter
Tyler Toffoli, Ottawa 67's (31)
Mark Scheifele, Barrie Colts (28)
Mathew Campagna, Sudbury Wolves (14)
Best Shootout Goalie
Malcolm Subban, Belleville Bulls (26)
Mark Visentin, Niagara IceDogs (19)
Petr Mrazek, Ottawa 67's (14)
Western Conference
Most Underrated Player
Garret Ross, Saginaw Spirit (22)
Franky Palazzese, Kitchener Rangers (15)
Beau Schmitz, Plymouth Whalers (14)
Most Improved Player
Seth Griffith, London Knights (21)
Charles Sarault, Sarnia Sting (20)
Kerby Rychel, Windsor Spitfires (17)
Smartest Player
Scott Harrington, London Knights (25)
Nick Cousins, Sault Ste. Marie Greyhounds (16)
Radek Faksa, Kitchener Rangers (12)
Hardest Worker
Mike Halmo, Owen Sound Attack (22)
Michael Houser, London Knights (18)
Connor Brown, Erie Otters tied Hunter Garlent, Guelph Storm tied Michael Catenacci, Kitchener Rangers tied Tom Wilson, Plymouth Whalers tied Connor Murphy, Sarnia Sting (8)
Best Playmaker
Vincent Trocheck, Saginaw Spirit (26)
Ryan Spooner, Sarnia Sting (19)
Vladislav Namestnikov, London Knights (16)
Most Dangerous in the Goal Area
Nail Yakupov, Sarnia Sting (38) – finished first in voting in 2010-11
Seth Griffith, London Knights (23)
Josh Shalla, Saginaw Spirit (11) – finished third in voting in 2010-11
Best Skater
Ryan Murphy, Kitchener Rangers (21) – finished first in voting in 2010-11
Alex Aleardi, Plymouth Whalers (19)
Vladislav Namestnikov, London Knights (15)
Best Shot
Nail Yakupov, Sarnia Sting (33) – finished first in voting in 2010-11
Josh Shalla, Saginaw Spirit tied Ryan Sproul, Sault Ste. Marie Greyhounds (18)
Hardest Shot
Ryan Sproul, Sault Ste. Marie Greyhounds (36)
Josh Shalla, Saginaw Spirit (14)
Cody Sol, Kitchener Rangers tied Jared Knight, London Knights (9)
Best Stickhandler
Nail Yakupov, Sarnia Sting (35)
Ryan Murphy, Kitchener Rangers (17) – finished tied for second in voting in 2010-11
Vincent Trocheck, Saginaw Spirit (14)
Best on Face-Offs
Mitchell Heard, Plymouth Whalers (22) – finished tied for third in voting in 2010-11
Daniel Catenacci, Owen Sound Attack (16)
Andrew Crescenzi, Kitchener Rangers (15)
Best Body Checker
Tom Wilson, Plymouth Whalers (31)
Jarred Tinordi, London Knights (21)
Mike Halmo, Owen Sound Attack (16) – finished third in votes in 2010-11 and second in 2009-10
Best Shot Blocker
Jamie Devane, Plymouth Whalers (24)
Austin Watson, London Knights (22)
Cody McNaughton, Guelph Storm (19)
Best Defensive Forward
Rickard Rakell, Plymouth Whalers (24)
Cameron Brace, Owen Sound Attack (19)
Ryan Rupert, London Knights (13)
Best Penalty Killer
Austin Watson, London Knights (17)
Tobias Rieder, Kitchener Rangers (16)
Cameron Brace, Owen Sound Attack (15)
Best Offensive Defenceman
Ryan Murphy, Kitchener Rangers (43) – finished second in voting in 2010-11
Ryan Sproul, Sault Ste. Marie Greyhounds (19)
Beau Schmitz, Plymouth Whalers (13)
Best Defensive Defenceman
Scott Harrington, London Knights (38)
Beau Schmitz, Plymouth Whalers (11)
Cody Sol, Kitchener Rangers tied Keevin Cutting, Owen Sound Attack (9)
Best Puck Handling Goalie
Jack Campbell, Sault Ste. Marie Greyhounds (27)
JP Anderson, Sarnia Sting (21)
Michael Houser, London Knights (16)
Best Shootout Shooter
Vincent Trocheck, Saginaw Spirit (26)
Seth Griffith, London Knights (23)
Stefan Noesen, Plymouth Whalers (12)
Best Shootout Goalie
Michael Houser, London Knights (34)
John Gibson, Kitchener Rangers (22)
Matt Mahalak, Plymouth Whalers (8)