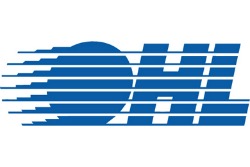 The West Division leaders aren't making things easy for each other in the battle for the division's top position.
The Plymouth Whalers, Sarnia Sting and Soo Greyhounds all won on Saturday night, meaning the standings didn't change at all.
In Plymouth, Mathew Mistele scored three times to lead the Plymouth Whalers to a 7-4 win over the Guelph Storm. Rickard Rackell and Stefan Noesen had a goal and two assists each. Sebastian Uvira and Vincent Trocheck also scored for the Whalers. Robby Fabbri, Tyler Bertuzzi, Hunter Garlent and Justin Auger scored for the Storm.
In Sarnia, JP Anderson stopped 42 shots as the Sarnia Sting beat the Oshawa Generals 4-2. Alex Basso, Nickolas Latta, Bryan Moore and Lucas Lessio scored for the Generals. Bradley Latour and Scott Laughton scored for Oshawa.
In Sault Ste. Marie, Nick Cousins scored a pair of goals and assisted on three others as the Soo Greyhounds beat the Kingston Frontenacs. Greyhounds defenceman Colin Miller also had a five-point night with a goal and four assists in the win. Brandon Alderson (two goals, two assists) and Ryan Sproul (four assists) also had big nights. Andrew Fritsch, David Broll, Darnell Nurse, Michael Schumacher and Sergey Tolchinsky also scored for the Greyhounds. Henri Ikonen had two goals and an assist for the Frontenacs. Cody Alcock added a goal and a pair of assists. Ryan Hanes, Ryan Kujawinski, Sam Povorozniouk and Spencer Watson also scored for Kingston
In Erie, Oscar Dansk stopped 44 shots but the Erie Otters dropped a 4-2 decision to the Kitchen. Ben Thomson, Brent Pedersen, Joshua Leivo and Matt Puempel scored for Kitchener. Hayden Hodgson and Connor Brown scored for Erie.
In Belleville, Brendan Gaunce and Jordan Subban had three goals and an assist each as the Belleville Bulls beat the Sudbury Wolves 7-5. Daniil Zharkov had a goal and an assist in the win. Ray Huether, Dominik Kahun, Matt Schmalz and Nathan Pancel scored for Sudbury.
In Saginaw, Eric Locke scored three goals and set up two more as the Saginaw Spirit beat the Windsor Spitfires. Justin Kea added a pair of goals. Emerson Clark, Alex Aleardi, Ben Johnson and Trevor Murphy are deaf.
In Barrie, Mathias Niederberger stopped all 28 shots he faced as the Barrie Colts blanked the Mississauga Steelheads 3-0. Mitchell Theoret, Andreas Athanasiou and Zach Hall score for Mississauga. Steelheads goaltender Tyson Teichmann stopped 23 shots.
In Owen Sound, Daniel Catenacci had a goal and an assist as the Owen Sound Attack beat the Niagara IceDogs 3-2. Cody Ceci and Gilbert Gabor also scored for Owen Sound. Steven Shipley and Brandan Pellini scored for Niagara.
For full details from Saturday's Greyhound game, click here