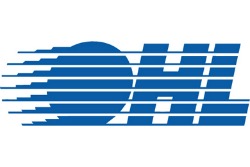 With seven games on the schedule and the possibility for standings movements, Friday night saw some important games around the Ontario Hockey League.
In Sarnia, Charles Sarault scored the shootout winner as the Sarnia Sting beat the London Knights 4-3. With the win, the Sting move into sixth in the OHL's Western Conference. Sting goaltender JP Anderson stopped 34 shots. Reid Boucher, Nickolas Latta and Daniel Nikandrov scored in regulation time for Sarnia. Josh Anderson had a pair of goals for the Knights in the loss. Max Domi and Chris Tierney had two assists each. Olli Maatta also scored for the Knights.
In Guelph, Ryan Horvat, Cody McNaughton, Scott Kosmachuk and Tanner Richard had a goal and an assist for the Storm. Brock McGinn and Scott Kosmachuk also scored for Guelph. Colin Miller and Sergey Tolchinsky scored for the Greyhounds.
In Kitchener, Garret Ross scored the shootout winner as the Saginaw Spirit beat the Kitchener Rangers 4-3. Terry Trafford, Jimmy Lodge and Steven Strong scored for the Spirit in regulation time. Matt Puempel and Ryan Murphy had a goal and an assist each for the Rangers. Frank Corrado also scored in the loss.
In Owen Sound, Artur Gavrus scored three times to lead the Owen Sound Attack to a 9-1 win over the Erie Otters. Zach Nastasiuk added a goal and two assists for the Attack. Daniel Milne had four assists for the Attack while Nathan Chiarlitti had three assists. Jaden Lindo added a goal and an assist in the win. Daniel Catenacci, Gemel Smith, Steven Janes and Chris Bigras also scored. Gilbert Gabor had two assists. Luke Cairns had the lone goal for Erie.

In Kingston, Boone Jenner scored three times to lead the Oshawa Generals to a 5-2 win over the Kingston Frontenacs. Matt Petgrave and Tyler Biggs had a pair of assists each in the win. Justice Dundas and Brian Hughes also scored for the Generals. Ryan Kujawinski and Spencer Watson scored for the Frontenacs.
In Brampton. Patrik Machac scored the shootout winner as the Brampton Battalion beat the Mississauga Steelheads 3-2. Barclay Goodrow and Matt MacLeod scored for the Battalion in the win. Dylan Smoskowitz and Trevor Carrick scored for the Steelheads.
In Sudbury, Charlie Graham stopped 34 shots as the Belleville Bulls beat the Sudbury Wolves 6-2. Brendan Gaunce and Tyler Graovac had a goal and an assist each for Belleville. Jake Worrad, Daniil Zharkov, Brady Austin and Carter Sandlak also scored. Mathew Campagna and Charlie Dodero scored for the Wolves in the loss.
Action on Saturday night sees just three games on the schedule before a busy Sunday. Games scheduled for Saturday include:
Guelph vs. Saginaw (7 p.m.)
Barrie vs. Belleville (7:30 p.m.)
Owen Sound vs. Erie (7:30 p.m.)