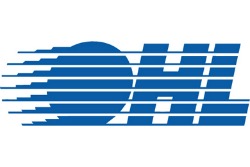 As the Ontario Hockey League annual meeting wrapped up in Kingston, the league has announced a number of changes regarding fighting, among other things.
The league has adjusted the current staged fighting rule. Players currently receive an automatic game misconduct for fights that occur immediately after the drop of the puck to begin a game or period.
The rule now will be added to include fights that occur immediately following the drop of the puck for any faceoff. Players will receive a game misconduct in addition to their fighting major.
The instigator rule has been adjusted and will see players suspended for one game following their third instigator penalty. Any subsequent instigator penalty will see the suspension adjusted accordingly.
Previously, players could fight three times in a game before being assessed a game misconduct. That number has now been dropped to two per game.
Teams will now be fined should they accumulate three fighting majors in any given game.
Among the other changes, a player who receives a fourth minor penalty during the regular season for checking from behind, checking to the head, kneeing, clipping or boarding, will be assessed a one-game suspension and the suspension can be increased for every subsequent penalty in the listed categories.
Any players who receive a third game misconduct for any of the listed penalties, that player will be suspended for one game, with the suspension increased accordingly for any subsequent game misconducts. The one-game suspension will not be applied to penalties where the player has already been suspended for the incident.
****
FELHABER SIGNS WITH SPIRIT
Tye Felhaber, selected in the first round of the 2014 OHL Priority Selection, has signed with the Saginaw Spirit.
Felhaber initially had intentions not to sign with the team, citing the distance between Saginaw and his Ottawa-area home but has agreed to a standard player contract with the team.