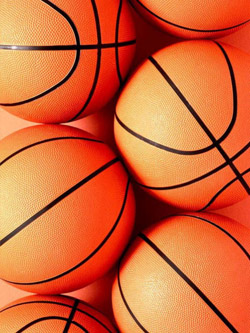 The St. Mary's Knights will represent Sault Ste. Marie at the Ontario Federation of School Athletic Association (OFSSA) AAA championships in Windsor in early-March.
The Knights advanced to the tournament thanks to a 38-32 victory over the Korah Colts on Saturday afternoon in the Northern Ontario Secondary School Association (NOSSA) AAA senior boys basketball championship.
Brian Fronzi paced St. Mary's with 13 points, 11 of which came in the second half.
Anthony Iacoe scored 12 points for Korah while Jonah Fogg scored eight points.
In a game that saw both teams struggle at the offensive end of the court, the Knights hit just one shot in the opening quarter led by a narrow 10-9 score at halftime.
St. Mary's advanced to the final thanks to a 63-37 win over Lockerby (Sudbury) earlier in the day. Korah got into the final after a 47-32 win over Superior Heights in the other semi-final.
In the junior final, Lockerby (Sudbury) beat Korah 66-56/ Adrian Kuchtaruk scored 20 points for Lockerby while Sam Ivey had 19 points for Korah.