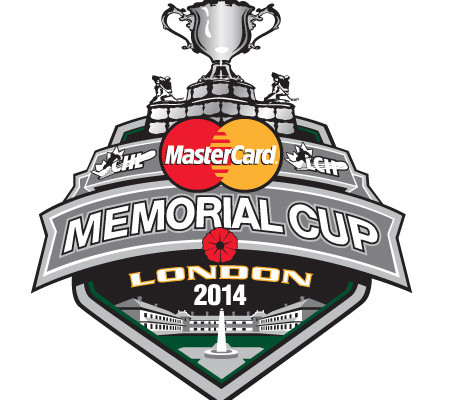 With losses in their respective tournament openers, the host London Knights and Western League champion Edmonton Oil Kings were looking to avoid starting 0-2 at the 2014 MasterCard Memorial Cup on Sunday night.
The Knights, coming off a day one loss to the Quebec League's Val-d'Or Foreurs, were facing an Oil Kings team playing the second of back-to-back games after a 5-2 loss Saturday evening. Thanks to a pair of second-period goals, the Oil Kings skated to a 5-2 win and assured themselves of a spot in, at least, Thursday's tie-breaker game.
A pair of goals in the second period gave the Oil Kings a 3-1 lead through 40 minutes in the win.
Sooite Jake Patterson saw his first action of the tournament in goal for the Knights. The veteran netminder came in for the third period for London, replacing Anthony Stolarz. Patterson stopped 11 shots in the final period.
"It's tough coming in cold but it was a two-goal game at that point. You just have to make saves and try to keep the team in it," said Patterson.
Knights coach Dale Hunter spoke of the goaltending change following the game. Hunter said the change was done to try to "change the momentum of the game and get the kids re-focused."
Stolarz stopped 27 shots in two periods of action.
Reid Petryk got Edmonton on the board in the first period while Edgars Kulda scored both goals in the second period for the Oil Kings. Kulda also picked up an assist in the win, assisting on Petryk's first-period goal.
Luke Bertolucci scored a pair of third period goals for Edmonton to seal the win.
"(Bertolucci) was absolutely outstanding tonight," said Oil Kings coach Derek Laxdal. "You've got to have those types of guys to grind games out for you."
Dakota Mermis had the other goal for the Knights with a third period marker.
Edmonton goaltender Tristan Jarry stopped 38 shots in the win, which included stopping Knights forward Ryan Rupert on a penalty shot in the opening period.
"I think of it like I'm in another shootout in practice," Jarry said of stopping Rupert. "We have some pretty crafty defencemen and some pretty crafty forwards so they always change it up on me. I never know what they're going to do."
The Knights now face a must-win game on the final day of the round robin when they face the Guelph Storm on Wednesday night.
The Oil Kings enjoy a day off before facing Val-d'Or on Tuesday night in the final round robin game for both teams.
****
STANDINGS
Guelph: 1-0
Val-d'Or: 1-0
Edmonton: 1-1
London: 0-2
FULL SCHEDULE
Round-Robin Game 1 – May 16: Val-d'Or 1, London 0
Round-Robin Game 2 – May 17: Guelph 5, Edmonton 2
Round-Robin Game 3 – May 18: Edmonton 5, London 2
Round-Robin Game 4 – May 19: Guelph vs. Val-d'Or
Round-Robin Game 5 – May 20: Edmonton vs. Val-d'Or
Round-Robin Game 6 – May 21: London vs. Guelph
Tie-Breaker (if necessary) – May 22
Semi-Final – May 23
Championship – May 25