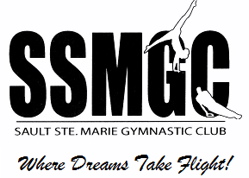 Earlier this week, SooToday.com received the following note regarding some local gymnasts who enjoyed some success in a recent invitational event in Michigan.
********************
Four local gymnasts attended the Jingle Bell Rock Invitational in Plymouth Michigan this past weekend and were very successful.
In the Gold Division (ages 9 to 11), gymnast Addie Arbouw placed ninth on vault, first on bars, second on beam and second on floor and finished the competition with a 36.125, which gave her silver overall.
In the same division, gymnast Paige Fecteau placed third on vault, second on bars, fourth on beam and third on floor which gave her an all-around score of 36.075 and secured her a bronze overall.
In the Platinum division, gymnast Morgan Cobb placed fourth on vault, seventh on bars, ninth on beam, first on floor and earned an overall score of 36.625, which was good enough for fourth place.
In the Diamond division, gymnast Taryn Lamorie placed first on vault, bars, beam and floor and earned an all-around score of 36.150, which secured her a gold medal.
Next action for these local gymnasts is in Toledo, Ohio, Jan 18-20.
********************