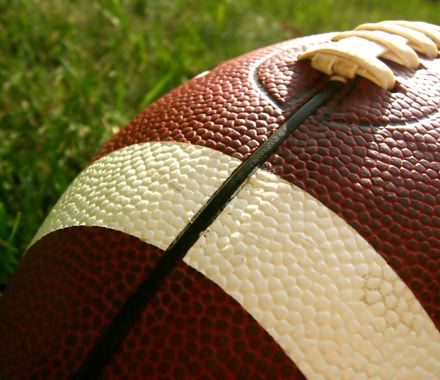 The St. Mary's Knights will play host to the NOSSA championship game on Nov. 17.
The Sault Ste. Marie champions earned the right to host the game thanks to a 37-6 win over Lo-Ellen Park of Sudbury on Saturday afternoon.
Dylan Hebert led the way for the Knights with four touchdowns in the win. Hebert caught a pair of touchdown passes (27 and 46 yards) while running in for two more (1 and 51 yards). Hebert finished the day with 147 yards rushing on 16 carries while catching two passes for 73 yards in the win. Hebert also caught a pass on a two-point convert in the win.
St. Mary's quarterback Justin Elwgren finished the day completing five of 10 passes for 111 yards and a pair of touchdowns. Phil Turcotte had the other touchdown for St. Mary's, running the ball in from four yards out in the second quarter. Kicker Brandon Vernelli kicked three extra points and a single point off a missed field goal in the win.
Brady Lavigne had the lone touchdown for Lo-Ellen in the loss, returning a kickoff 85 yards for a major in the opening minute of the second quarter. Offensively, quarterback Brady Ellsworth completed nine of 16 passes for 63 yards and two interceptions in the loss while Jonah Blatt was Lo-Ellen's leading receiver with a pair of catches for 33 yards. Matt Glass ran the ball 13 times for 81 yards.
On the defensive side of the ball, Ray Duplin led St. Mary's with 5.5 tackles and a blocked kick. Eric Donaldson led Lo-Ellen with 7.5 tackles.
The Knights now move on to the NOSSA title game, which they will host on Nov. 17. There they will face North Bay's St. Joseph-Scollard Hall in a 1 p.m. kickoff.