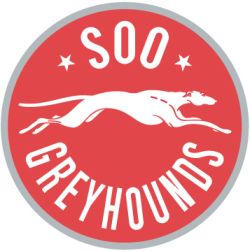 The Soo Greyhounds extended their winning streak to four games on Saturday night thanks to a 7-3 win over the Niagara IceDogs in Ontario Hockey League action at the Essar Centre.
The win also improves the Greyhounds record under coach Sheldon Keefe to 5-2 since Keefe made his debut behind the Greyhound bench on Dec. 6. Keefe called the win a reward for their work ethic on the night
"We had a team coming in that was shorthanded on Niagara and coming off a road game last night," said Keefe. "We wanted to be the harder working team tonight and we were and we got rewarded for it."
Keefe also credited the puck possession game in the win.
"We made good plays and good decisions (with the puck) and moved it up the ice really well," said Keefe. "Most of our goals came as a result of really positive puck possession. There were no real broken plays. It was all where we possessed the puck and made plays. We've got some really skilled players and when they possess the puck their talent and skill takes over."
Earlier in the week, the Greyhounds called up forward David Miller to help fill in as Jared McCann competes with Team Ontario at the World Under-17 Hockey Challenge. Miller chipped in two assists in the win.
"He's had a great couple of days," said Keefe of Miller. "He had a little bit of pressure tonight. He was stepping in on a line that had two really good players on the wins in (Sergey) Tolchinsky and (Michael) Schumacher. There were a lot of new things for him. It was a line that had been pretty dominant with McCann in there. He had the pressure to not only come in and fill a jersey, but to perform. He did it really well."
Dylan Staples had the lone multi-goal performance with a pair while Michael Schumacher set up three goals in the win. David Broll and nick Cousins had a goal and an assist each for the Greyhounds. Alex Gudbranson, Sergey Tolchinsky and Ryan Sproul also scored. Tyler Gaudet also had two assists in the win. Justin Nichols got the start and stopped 24 shots.
Carter Verhaeghe, Anthon DiFruscia and Ondrej Kopta scored for Niagara in the loss. Steven Shipley had a pair of assists. Christopher Festarini stopped 28 of 35 shots through two periods in the loss. Bo Bessette stopped all 12 shots he faced in the third period for Niagara.

"It was a (bad) start to the game," said Niagara coach Marty Williamson. "They were much more ready than we were. (The Greyhounds) came out and played hard. Give them a lot of credit. They were organized and came out and played a good game."
With the win, the Greyhounds improve to 18-16-2-0 while the IceDogs drop to 21-14-1-1.
The Greyhounds return to action on Sunday afternoon with a road game in Sudbury before returning home on Monday for a 4 p.m. start against the Saginaw Spirit.
****
OTHER SCORES: Belleville 3, Kitchener 2; Ottawa 6, Peterborough 3; London 4, Plymouth 2; Saginaw 8, Windsor 3; Erie 6, Barrie 4