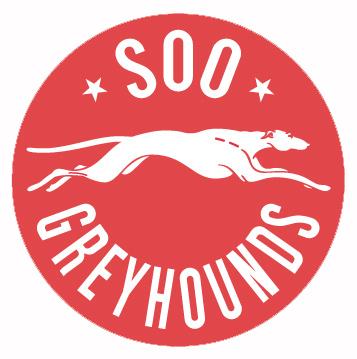 What's been an achilles heel for the Soo Greyhounds at times of late was a strength on Saturday night in a key game.
A three-goal third period lifted the Greyhounds to a 5-2 win over the Windsor Spitfires in a matchup of the Ontario Hockey League West Division's top two teams. The Greyhounds scored three times in 1:58 gain the win.
Greyhounds coach Sheldon Keefe called the third period the most important one of the season to this point.
"That's exactly what I said in the second intermission," said Keefe when asked if the third period was the team's biggest period of the season thus far. "When the season wraps up, you look back on different games and different periods. This is one that you're going to want to look back on positively. We're in a fight here to accomplish something in our division and this was the kind of game and kind of period to really step up."
Windsor coach Bob Boughner was pleased with the Spitfires in the loss, feeling the team was fatigued in the third period during their third game in three nights.
"When it was 2-2, we had some chances to make it 3-2 and Murray made some big saves then they got the third one and we looked like we were out of gas trying to get the third one," said Boughner. "We were gambling a bit for the goal and we got caught. We competed hard for a big part of the game. We played well but we just didn't bury our opportunities and they did."
"The last 10 or 12 minutes it was pretty evident," said Boughner of fatigue being a factor in the third period. "They controlled a lot of battles down low and we couldn't get out for a while and it was just a matter of the one-on-one battles, we looked a little bit tired."
Greyhounds goaltender Matt Murray made 29 saves in the win, including key saves on Remy Giftopoulos and Sam Povorozniouk with the game result still in doubt.
"They were the biggest saves of the season," Keefe said of saves by Murray on Sam Povorozniouk and Remy Giftopoulos in the third period. "That's what you need from your goaltender."
"My message to Matt over the last couple of months has been that he's established himself as a premier goalie in the league. His statistics have gotten better and a lot of it is due to the work that he's put in this season to refine his game technically," said Keefe. "The next step for him to be a great goalie is like a lot of our players. They need to learn to identify the key moments and key times and step outside themselves a little bit and be clutch. Tonight, he was clutch."
Greyhounds overage forward Tyler Gaudet had a goal and two assists in the win and was plus-four.
"It's incredible to watch him play," Keefe said of Gaudet. "He's playing against elite players in this league and he's got the upper hand every shift out there. This weekend and on the last road trip, he's been on another level. It seems he's always in a bit of a matrix. When he gets the puck, everything slows down for him."
Tyler Ganly, Blake Speers, Jared McCann and Darnell Nurse also scored in the win while Patrick Watling set up three goals.
Brady Vail and Slater Koekkoek scored for Windsor in the loss.
The win improves the Greyhounds record to 37-15-1-4 and gives them a nine-point lead in the division over Windsor, who falls to 34-20-2-0 with the loss.
The Greyhounds return to action on Wednesday night when they host the Plymouth Whalers in a 7:07 start.
To read SooToday's live blog of the game, click here.
For full video highlights from the game, click here.