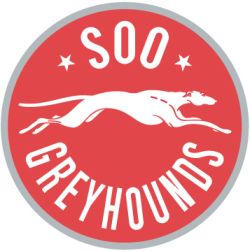 GUELPH, ONT. – The Soo Greyhounds will return home from a three-game road trip with four of a possible six points.
The Greyhounds capped off the trip with a 6-2 win in Guelph on Sunday afternoon in Ontario Hockey League action.
The Greyhounds exploded offensively for four goals in the second period en route to the victory.
Colin Miller had a pair of goals and an assist in the win while Andrew Fritsch, Jared McCann and Sergey Tolchinsky each had a goal and an assist for the Greyhounds. Brandon Alderson had the other goal for the Greyhounds. Tyler Ganly and Nick Cousins had two assists each for the Greyhounds.
Goaltender Matt Murray stopped 33 shots for the Greyhounds (9-7-0-0).
Zac Leslie and Zack Mitchell scored for Guelph in the loss. Goaltender Garret Sparks got the start and stopped 22 shots before making way for Jason DaSilva after the Greyhounds sixth goal. DaSilva needed to stop just one shot the rest of the way for the Storm (10-4-0-1).
The Greyhounds return to action on Nov. 2 when they host the Ottawa 67's at the Essar Centre.