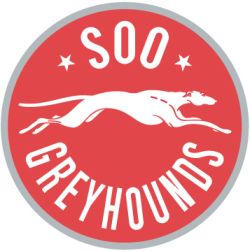 After over six months of work, Sunday evening marks the final night of the Ontario Hockey League regular season for the Soo Greyhounds.
With the sixth seed in the OHL's Western Conference solidified heading into action, Sunday's game has no bearing on the standings for the Greyhounds or their opponents, the London Knights. The Knights enter the game as the top seed in the Western Conference, meaning both teams are expecting to sit some of their impact players in preparation for the playoffs which officially open on Thursday night.
Regardless of who is in the lineup for either club, the Greyhounds will be looking to improve on an effort Saturday night that saw the team come away with a 6-4 win over the Kitchener Rangers at the Essar Centre.
The Greyhounds have given the Knights all they can handle this season in their previous three meetings.
After a 5-3 loss in London on Nov. 11, the Greyhounds beat the Knights 4-2 at the Essar Centre on Jan 13 and, most recently, dropped a 4-3 decision in overtime to the Knights on Feb. 22.
Puck drop on Saturday night is set for 7:07 p.m.
Despite it being the final day of the regular season, two teams in action will be fighting for their playoff lives when they take to the ice on Sunday afternoon. The Peterborough Petes currently hold the final playoff spot in the OHL's Eastern Conference, one point behind the seventh-seeded Mississauga Steelheads and one point ahead of the ninth-seeded Kingston Frontenacs, who also play on Sunday. The Steelheads are the only one of the three teams not in action on Sunday.
A Petes win at home against Brampton would clinch the seventh seed. A Kingston win in Ottawa would pull them into a tie with Mississauga. Should there be a tie for the final playoff spot, a sudden-death playoff game would be played on Tuesday night either in Mississauga or Peterborough, depending on the teams involved.
Playoff matchups
Western Conference
(1) London vs. (8) Saginaw
(2) Plymouth vs. (7) Sarnia
(3) Owen Sound vs. (6) Sault Ste. Marie
(4) Kitchener vs. (5) Guelph
Eastern Conference
(1) Belleville vs. (8) Mississauga/Peterborough/Kingston
(2) Barrie vs. (7) Mississauga/Peterborough/Kingston
(3) Oshawa vs. (6) Niagara
(4) Brampton vs. (5) Sudbury
Sunday's Full Schedule
Brampton vs. Peterborough (2 p.m.)
Kingston vs. Ottawa (2 p.m.)
Windsor vs. Plymouth (2:05 p.m.)
Oshawa vs. Sudbury (6:05 p.m.)
Sault Ste. Marie vs. London (7:07 p.m.)
***********************
Game Day Preview Proudly Sponsored by WINMAR:
Call WINMAR today at 705 946 8765 or click here for WINMAR Sault Ste. Marie!