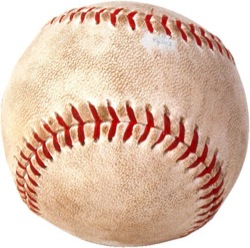 Though the baseball season locally seems like it's a dream at this point, the Soo Selects Baseball Association is preparing for the upcoming season.
In preparation for the new season, the association recently announced the appointment of four coaches.
At the midget level, Mike Lebel is back in his usual post running the midget program. A familiar face in baseball circles locally, Lebel is back for his second season after taking a year off from coaching.
The bantam level sees a new face take over the team as former Black Sox player Kyle Leonard will take over the coaching reigns this season. Leonard coached in Soo Minor Baseball last season.
Andy Allen will be leading the mosquito minor team. Allen was on the coaching staff of the rookie ball Black Sox last season before moving up a level this summer.
At the rookie ball level, Paul Hapanovich is the new coach of the rookie ball Black Sox, a second-year program in SSBA. The Hapanovich name is a familiar one in baseball circles in town as Paul has umpired locally for many years.
The association is accepting applications for the Peewee and Mosquito Major levels. Those interested can contact sooblacksox@gmail.com for more information.
The Elks 341 Bantam Black Sox have also announced tryout dates coming up later this month.
The tryout dates include, for players born in 1999 and 2000:
Mar. 19 from 7-9 p.m. at F.H. Clergue
Mar. 26 from 7-9 p.m. at Etienne Brule Public School
Mar. 27 from 7-9 p.m. at F.H. Clergue
Apr. 1 from 7-9 p.m. at Etienne Brule Public School
Apr. 2 from 7-9 p.m. at F.H. Clergue
Those looking for more information can contact coach Kyle Leonard at kyleleonard17@hotmail.com or by phone (705-971-3008)