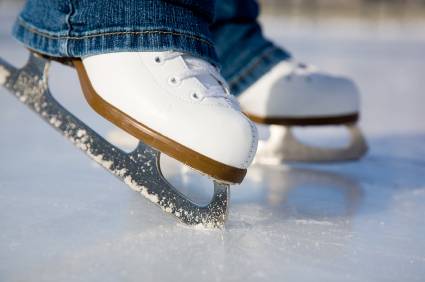 If you're looking for an upside to spring's late arrival, how about this?
At least the outdoor rinks are still open.
It may be cold comfort to those whose patience is wearing thin with winter, but city staff say they will keep flooding municipal rinks as long as they can.
"As long as they're safe and there's not a concern for public safety on them and the ice is in good condition then they will remain open as long as they can," said Travis Reid, the city's area coordinator for parks.
Reid said this winter has been a rare one, with an early freeze and late thaw giving skaters and hockey players as much as a month of extra ice time.
"Our numbers are up really good on the rinks, so they are getting quite a bit of use still," said Reid.
It is usually a stretch to see outdoor ice surfaces open for March Break, but the annual school holiday has come and gone this year and flooding crews are still able to do their work.
While the odd warm afternoon has prompted a rink closure during the day, there hasn't been a permanent shutdown yet, as cooler evening temperatures persist.
"It's not to the point where it warrants closing for the season because by six or seven o'clock at night, the temperature will drop enough that the ice will tighten up and people can get back on and skate," said Reid.
In an interview Friday, he said staff expected conditions to be favourable for rinks up to Thursday of this week.
"We're going to maintain the rinks as long as the weather permits, and this time of year we're really keeping an eye on the weather forecast," said Reid.