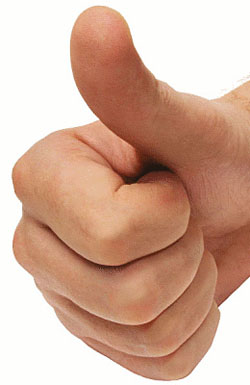 NEWS RELEASE
LAKE SUPERIOR MAGAZINE
*************************
Lake Superior Magazine earns international awards
Lake Superior Magazine earned two awards Monday night, October 1, competing against some of the major regional magazines in the United States and Canada at the 32nd Annual Awards of the International Regional Magazine Association (IRMA) in Scottsdale, Arizona.
The magazine won a General Feature Silver Award for Chris Gibbs' "Sauna on St. Ignace," a rollicking story about a winter snowshoe trek across icy Lake Superior to a remote island where the trekkers hunkered down during a blizzard.
The story was published in the February/March 2011 issue.
Ontario book author Bill MacDonald's "Sir Arthur Conan Doyle and the Silver Islet Ghost," published in October/November 2011, won an Award of Merit in the Historical Feature category.
The story recounted how the famed creator of Sherlock Holmes performed a séance at Silver Islet on the far tip of Sibley Peninsula, home today also of Sleeping Giant Provincial Park.
"Both of these offer great storytelling. I'm pleased they were as fun and intriguing to the IRMA judges as they were for us," said Lake Superior Magazine editor Konnie LeMay.
IRMA publication members come from across the United States and Canada and include Arizona Highways, Oklahoma Today, New Mexico Magazine, Down East, Mississippi Life, and American Indian Art among U.S. members and Cottage Life, British Columbia and Prairies North among Canadian members.
President Cindy Hayden and Publisher Paul Hayden accepted the awards at the conference.
The annual conference is hosted by a member magazine each year, this year by Arizona Highways.
Next year the conference is in Maryland, hosted by Maryland Life.
Lake Superior Magazine has been bringing stories of the Big Lake to readers since 1979.
Published by Lake Superior Port Cities Inc., the magazine remains part of the family-owned business based in Duluth, Minnesota, with an outlet store and office at 310 E. Superior St.
On its website are articles, regional travel information and the Lake Superior Collection product line.
Or make contact on Facebook (Lake Superior Magazine) and Twitter (@lakesuperiormag).
*************************