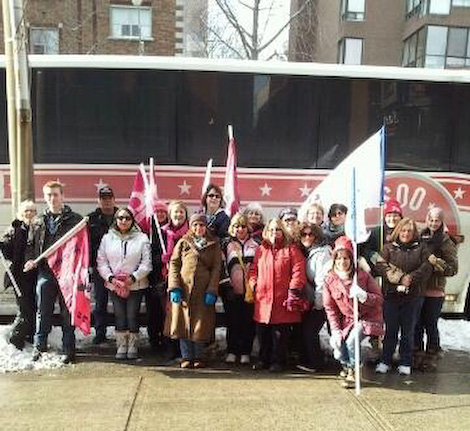 Faithful SooToday.com reader April Jokelainen submitted these photos taken yesterday at a union rally in Toronto.
She was part of a large group of local Canadian Union of Public Employees (CUPE) members who traveled from Sault Ste. Marie and Thessalon to attend the afternoon event at the Liberal party Convention.
To read a news release issued by CUPE regarding this rally, please click here.