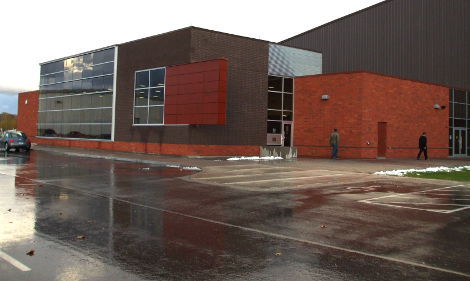 City Council has passed a resolution which directs city staff to come up with a timeline for development of Phase 3 of the Northern Community Centre.
Staff is being asked to determine how much it will cost to develop Phase 3 and also to check out what funding is available from the provincial and federal governments.
The city may indeed get a hand with expenses, as the province's Northern Ontario Heritage Fund Corporation recently announced up to $1 million in available support for recreational sports tourism facilities.
Ward 3 Councillor Matthew Shoemaker said there is no timeline in place for development of Phase 3, while a clear need for it exists.
Phase 3 would include a new rink to replace the aging, adjacent McMeeken Centre.
The McMeeken Centre is booked at 90 percent capacity from October to March with no clear timeline in place to build a new rink.
Shoemaker and the rest of council would like to see a new rink become a reality before costly upgrades are needed to the old rink.
"It's just a matter of time (before costly repairs are needed)," Shoemaker said.
"Let's look at it, see what it'll cost and see if we can do it."
The Northern Community Centre (originally called the West End Community Centre before Northern Credit Union purchased naming rights to the building) officially opened in October 2012.
Situated on Goulais Avenue, it includes two indoor soccer turfs and the new Korah Branch of the Sault Ste. Marie Public Library.
The back wall is designed to be removed to accommodate additional soccer turf space, if there is a need for it.