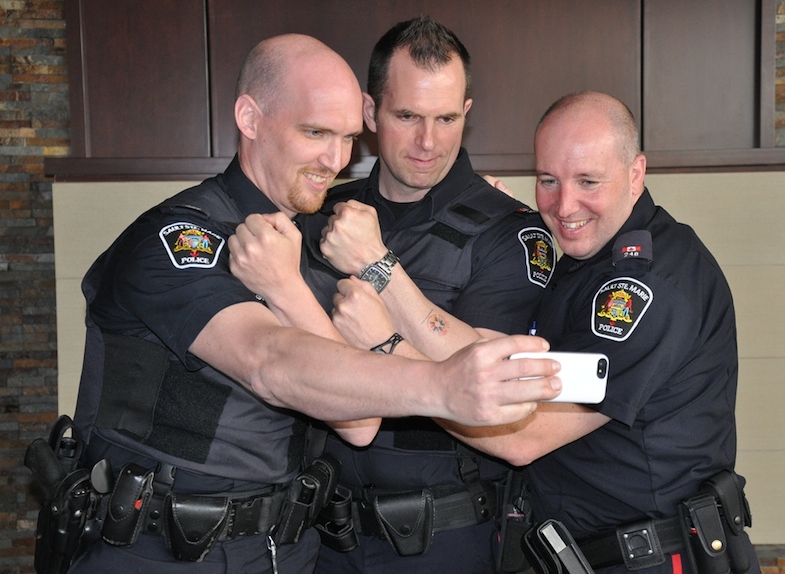 Local students got together on Tuesday for their annual Project ABCD (Action for Building a Community that is Drug Free) Symposium.
Organizers were kind enough to send along a selection of photos from the event and we've included them in the gallery below.
In case you're wondering what Project ABCD is all about, here's the earlier release.
*************************
The fourth annual Project ABCD (Action for Building a Community that is Drug Free) Symposium will be held on Tuesday May 27, 2014 at the Marconi Club in Sault Ste Marie.
The theme of the day focuses on Natural Highs.
Over the course of the day student and staff attendees will be asked to think about the naturals highs in their lives and will be challenged to direct themselves towards these natural feel good moments instead of resorting to the artificial (and often dangerous) highs of drugs and alcohol.

Dr. Matt Bellace returns this year as the featured guest speaker. Matt has been a youth motivational speaker and stand-up comedian for 18 years.
He is a clinical psychologist and the author of "A Better High".
His "How to Get High Naturally" program has encouraged over 100,000 students a year to pursue natural highs and to make healthy choices.
He made a positive impact on the over 130 students who attended last year's symposium hence his return this year.

For student assemblies, he promotes "natural highs" and delivers important messages about resilience, positive social support and making healthy choices.
He reinforces his points by using a simple acronym, LEAD:
Lean on healthy people for support.
Express yourself in a healthy way.
Achieve Natural Highs.
Don't be afraid to take a stand.

Matt's presentation has been described as "the perfect combination of stand-up comedy, interactive demonstrations and inspirational stories.
Matt empowers students to be leaders in their lives and make changes in their environment.
During the program, he also shares his own story of student prevention leadership, as the founder of a nationally recognized student group at Bucknell University.

Action for Building a Community that is Drug Free (ABCD) was established in 2009 to address the impact that drug use has in our community and its impact as it finds its way into our schools.
It is a community-based initiative targeted at deterring drug use in our upper elementary and secondary schools.
From the very beginning the intent of Project ABCD has been to involve students as leaders in this initiative, to help deliver the message of making healthy choices to their peers.

This year's symposium was planned by a leadership team made up of ADSB and HSCDSB staff and students along with Algoma Public Health partners including Tim Murphy (who MC'd the event), Maddy Kashubeck and Kelly Murray.

Community partners attending the symposium included representatives from Algoma Family Services, school councillors, and administrators.
Special guests included elder Willard Pine, representatives from the Ministry of Education, Sault Ste Marie City Councellor Frank Fata, Algoma District School Board (ADSB) Chair Jennifer Sarlo, Huron-Superior Catholic District School Board (HSCDSB) chair Lindsey Liske, SSM Staff Sergeant Sean Sparling, Directors of Education Lucia Reece (ADSB) and John Stadnyk (HSCDSB).

It was designed to highlight the accomplishments of the work that's been done in schools this year.
Throughout the school year, student leadership teams in all secondary schools have been working on ABCD campaigns in their schools and communities to build awareness and to focus on drug prevention and education.
*************************