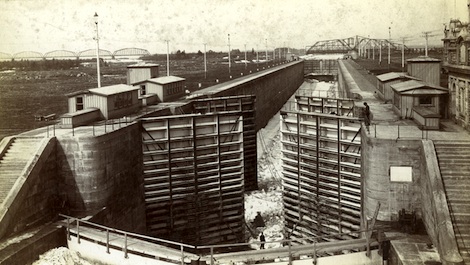 NEWS RELEASE
CITY OF SAULT STE. MARIE
*************************
City seeks public input for canal district master plan
As part of the ongoing Downtown revitalization efforts, the City of Sault Ste. Marie has commenced a Canal District Master Plan.
The Plan outlines a number of pedestrian and streetscape linkages which may be implemented in an area ranging from the Sault Locks Historic Site to the Gore Street commercial corridor.
The projects proposed may be implemented through the City's capital works program, or through specific construction projects, depending on Council approval and future funding.
Input on the proposed Canal District Master Plan from area residents, businesses, property owners and the community is welcome and encouraged.
Have Your Say...
February 19, 2014 – 7 to 9 p.m.
Etienne Brule School – 241 Albert St West
You can provide input by speaking at the public meeting or by making a written submission to City Planner Steve Turco via email at s.turco@cityssm.on.ca
Further information on the proposed Canal District Master Plan or the public meeting can be obtained during regular office hours in the Planning Division, Level 5, Civic Centre or from the City website www.cityssm.on.ca – City Hall Bulletins.
Written comments or inquiries should be directed to Steve Turco, Planner, Planning Division, at 705-759-5279 or email s.turco@cityssm.on.ca.
*************************