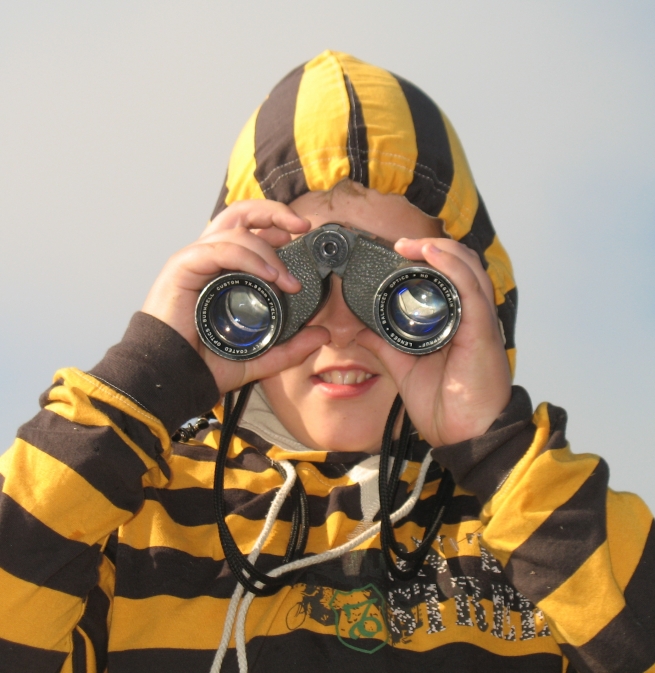 Don Hall shares his 11 year-old grandsons ambitious year and love for birding...256 species in 12 months to be exact!
He recounts a year of birding adventures with his son and gives readers insight into the best birding areas to visit in and around the Sault
**********************
When m
y grandson Christopher (shown above) decided, at age 11 that it was time to do his first big year, I was a bit skeptical.
The Big Year, inspired by the movie of the same name, would be an attempt to see as many birds as possible in a 12-month period.
He set a goal of 200 species.
It sounds ambitious but then, Christopher has been birding since he was six and his young eyes and ears are remarkable.

Most birders consider a positive identification by song to be a "sighting" and Christopher can reliably identify bird songs that older folks, even those of us with normal hearing, can't hear at all.
**********************
To read more of this article, please click
here