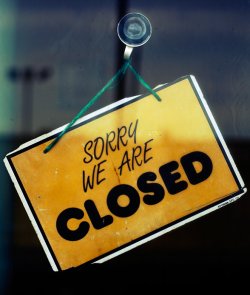 The following is a list of area weather-related closures and cancellations.

Please check back for updates and additional cancellations.
- Due to the weather, the Sault Hot Yoga will be closed tonight - Tuesday Jan 7. We want everyone to stay safe and off the roads.
- Tomorrow (Wednesday) evening's Algoma Thunderbirds basketball games scheduled for 6 p.m. and 8 p.m. at the George Leach Centre (GLC) have been postponed due to inclement weather. The games against the Laurentian Voyageurs have been postponed until Wednesday, January 15, 2014 at 6 p.m. and 8 p.m. at the GLC.
- All ringette games and practices are cancelled for tonight.
- Koong Joong Mu Sool Martial Arts at Anna McCrae School will be cancelled tonight due to the weather.
- Algoma District School Board's Oliver Twist rehearsal scheduled for tonight at 7 p.m. has been cancelled due to unpredictable weather. Rehearsal schedule will resume on Thursday and Saturday of this week.
- Davey Dance Company will be closed due to weather.
- Studio Dance Arts Sault Ste. Marie is closed today due to weather.
- The Soo Curlers rink is experiencing a problem with a compressor used to make ice. As a result, this afternoon's
1 p.m.
draw at the Ontario Scotties has been cancelled. The next draw will be at
7:30
this evening, with practice time at
7 p.m
.
- Bubble Pop Beauty and Bridal is closed due to weather today.
- The Meals on Wheels at the F. J. Davey Home has been cancelled today due to weather.

- Phat Closet on Queen St. East is closed today.

- The Algoma District School Board has now closed Mountain View Public School.

- Due to the closure of Highway 17 North and the poor weather/ road conditions, transportation to/ from Aweres Public School in Heyden and Mountain View Public School in Goulais River is cancelled today.

- All district buses for all school boards from Batchawana, Goulais, Heyden and Searchmont that travel to Sault Ste. Marie are also cancelled today due to the poor weather and highway closure.