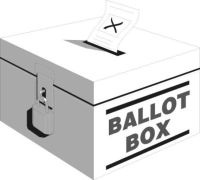 Affordability for the people of Sault Ste. Marie has been named by the NDP as a core issue for Ontarians in the 2014 provincial election campaign, and of course, nothing is affordable if you're unemployed or under-employed.
With an emphasis on 'jobs, job, jobs' (a not-so-original but memorable quote made by Brian Mulroney in the 1984 federal election campaign), SooToday.com asked what are the three main provincial party platforms in regards to job creation, and especially in regards to Sault Ste. Marie?
Rod Fremlin, Progressive Conservative candidate for Sault Ste. Marie, offered his thoughts on what he feels is right for Sault Ste. Marie.
"I'm going to lobby to get the Sault moving again, to the way it was when everybody was happy and working. I'm going to do my hardest to get what I can get for our city."
Progressive Conservative leader Tim Hudak has promised a million jobs for Ontario over the next eight years, even going as far as trying to project, in exact numbers, how and where those jobs would be created.
For example, Hudak said 119,808 jobs would be generated if corporate tax rates are cut from 11.5 percent to eight percent.
Economic experts have said projections such as these are impossible to rely on, also pointing out that 523,000 jobs will be created in the province by 2022, regardless of which party governs Ontario.
"I'm not going to promise anything (in terms of job numbers) but I'm going to work as hard as I can to get everything possible for the Sault," Fremlin said.
"When we get elected the whole scope is to lower taxes in both corporate and personal taxes…there's a lot of small businesses out there spinning their tires, so we'll reduce taxes for them," Fremlin said, with the belief that tax cuts and tax credits are essential to job creation.
Fremlin said there needs to be more skilled trades training.
"You can make $100,000 a year doing carpentry if you work at it, but we need to train people to do it."
"Not everybody can work at Tim Horton's…young people deserve an opportunity," Fremlin said.
"Contracting out by these big companies…that's got to change."
"We've got one of the richest families in the world owning Essar Steel but anybody who gets hired there is on a three-month contract now…there are a lot of retirees that are coming back in who've already got a pension."
"The younger generation is not getting a chance," Fremlin said.
Fremlin said he would fight to cut energy prices for local employers as well, to free up money to hire more employees.
There will be retraining money for those people who have lost their jobs in the embattled retail sector too, Fremlin said.
Fremlin said he does not support the modernization process at OLG, or the proposed sale of the LCBO, saying that such moves will be job killers.
PC leader Hudak has raised many eyebrows by saying he would slash 100,000 jobs from the Ontario civil service as part of a deficit killing strategy.
"It will be through attrition and I don't know why the media doesn't publicize that because everyone panics, thinking they are going to be one of the 100,000…that only panics people and they're going to put their X beside another candidate's name."
Celia Ross, NDP candidate for Sault Ste. Marie, echoed her party's call for a manufacturer's tax credit as key for job creation.
"We will have a manufacturer's tax credit for those that are investing in equipment and upgrading their plants…we want Essar here for the long run," Ross said.
"Youth unemployment is a real concern."
"The NDP will continue to support existing internships but we also have a plan to create 25,000 jobs over two years in which skills training will be highly emphasized."
Many jobs are part-time with no benefits, Ross said.
"It will be important to look at minimum wage," Ross said.
The NDP, she said, will increase it to $12 an hour (up from the current Liberal government increase to $11, tied to the rate of inflation, that takes effect June 1) and pegged to the rate of inflation.
"If people are poor that will affect the whole economy…it's a spiral."
The Northern Ontario Heritage Fund Corporation (NOHFC), a key regional economic development agency for northern Ontario, as well as the Sault Ste. Marie Innovation Centre, will receive support from an NDP government in order to generate job growth, Ross said.
Jobs will also be created through infrastructure projects, Ross said.
"We advocate infrastructure spending…we'll four-lane at least 30 kilometres of highway per year as an example of how we would improve and maintain infrastructure (which generates jobs)."
Incumbent Liberal MPP David Orazietti said his party's proposed but defeated budget is a job-creator.
Orazietti listed off several key budget items, including a new $2.5 billion jobs and prosperity plan fund over 10 years "to support local businesses and create good-paying jobs."
"We've reduced the tax rates for business owners, saving businesses over $500 million across Ontario."
"We have, and will continue to provide, help with power costs for Essar Steel Algoma, Tenaris and Flakeboard to protect jobs at those businesses and keep them competitive," Orazietti said, doubting such help would be available from the PCs or NDP.
Information technology jobs will be created through continued support for the Innovation Centre, Orazietti said.
Orazietti said the Liberals have helped create approximately 150 skilled trades positions at Essar Steel Algoma through an apprenticeship training program.
Through a 10-year, $130 billion infrastructure program, four-laning of part of the Trans-Canada Highway near the Sault and building of structures such as new schools "will help put people to work across Ontario," Orazietti said.
There will be a $295 million fund over two years for a youth job strategy aimed at giving young people the job skills they need.
Specifically northern, Orazietti said the NOHFC, under the Liberals, has received $87 million for various projects, creating or retaining over 2,600 jobs, approximately 500 of those in Sault Ste. Marie.
Taking a swipe at the Liberal government's rivals, Orazietti said unemployment in Sault Ste. Marie stood at a staggering 19 percent during the days of NDP government from 1990 to 1995.
Orazietti said Sault Ste. Marie and northern Ontario does not matter to the Progressive Conservatives, noting that PC leader Hudak has opted not to participate in the party leaders debate on northern issues scheduled for Monday in Thunder Bay, and Orazietti said the Sault would suffer under his plan to merge the Ministry of Natural Resources with the Ministry of Northern Development and Mines.
"These are two very significant ministries in the north with a very large footprint, with hundreds of jobs…(under Hudak) there will be job losses locally," Orazietti said.