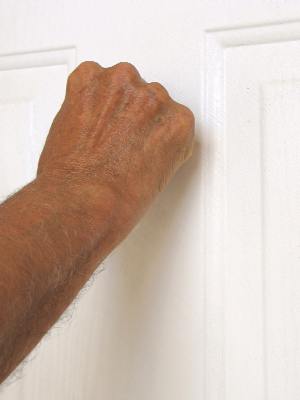 NEWS RELEASE
SAULT STE MARIE
POLICE SERVICE
**************************
1 p.m. update
The Sault Sault Ste. Marie Police Service had learned that Alarm Guard Security Services, which is a legitimate business, is in Sault Ste. Marie.
Alarm Guard is ADT's largest dealer in Canada.
Employees from Alarm Guard Security are wearing company issued uniforms.
They have visible company ID badges as well as company and package information in binders.
All employees have completed recent background checks.
Alarm Guard expects to be in Sault Ste. Marie for another 3 to 4 weeks. Alarm Guard has indicated that their employees are going door to door.
Alarm Guard is aware that scams can take place and they would also like to remind members of the public to ensure that the person at your door is legitimate.
Be sure to ask the person at your door for the proper identification and work attire.
**************************
11 a.m. original release
The Sault Ste. Marie Police Service would like to remind citizens to be cautious and use common sense when dealing with door to door sales persons.
Recently a citizen contacted ATS Alarm and Communication Services after a male attended at their residence.
The owner was outside in the driveway when the male approached him and identified himself as Jake from ATS alarms.
The male even had a shirt on with the ATS emblem.
The male said he was selling alarm parts at a 20 percent discount.
The alert homeowner thought it was odd and asked for a business card or phone number for ATS from the male.
The male was not able to produce one, the homeowner declined and the male left the area.
The owner then contacted ATS and learned that ATS did not have anyone named Jake employed; nor were they going door to door to sell alarm parts.
If you have this male show up at your door, do not let him into your home and contact city police at 705-949-6300.
As is the case with any door to door sales person do not let them into your home.
Speak to them outside or through a screen door.
Ask to see any identification from the business they are representing.
If a sales person is pressuring you, simply ask them to leave.
Always remember, if an offer seems too good to be true, it likely is.
If an individual comes to your door and asks if you have an alarm system, do not confirm or deny that you have one.
Simply indicate you are not interested and close the door.
When it comes to alarm systems or other items in your home such as a hot water heaters, do not let anyone into your home to look at it, unless you contacted the company yourself and arranged a home visit.
By taking a few of these simple steps you can avoid becoming a victim of a crime.
For more crime prevention tips can be viewed on our website at ssmps.ca
If you have any information regarding these crimes, or any other crime, call Crime Stoppers at 705-942-7867 or 1-800-222-8477 (TIPS), submit an e-tip from the Crime Stoppers' website at www.saultcrimestoppers.com or text keyword SSM with your tip to 274637.
Text STOP to 274637 to cancel. Text HELP to 274637 for help. Msg & Data Rates May Apply. Terms and Conditions, Privacy Policy, Terms of Use.
**************************