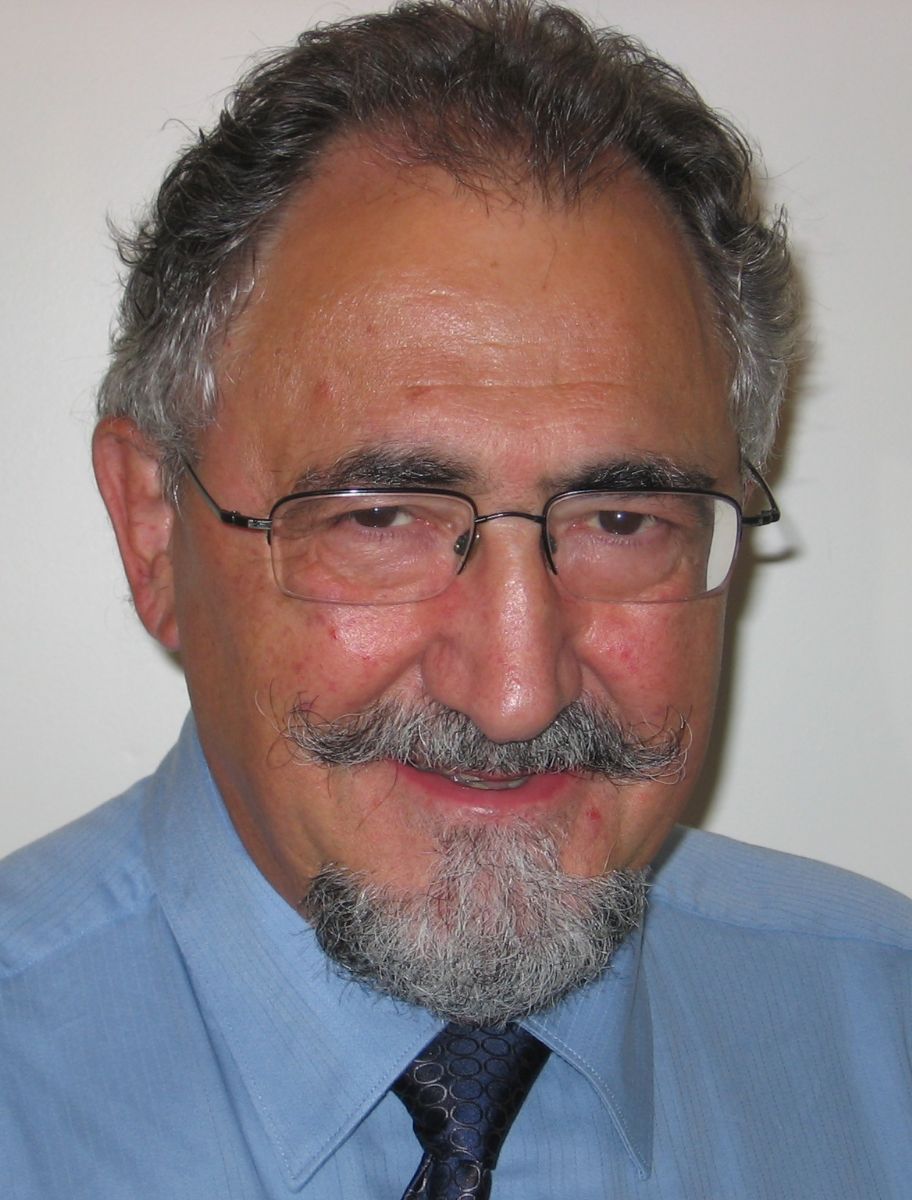 Vin Greco is well known locally for his wine expertise.
His interest in wine has been life-long.
Currently he conducts tastings, formal or informal, upon request, and twice a year partners in a tasting with Chef Ian Thomlinson Upstairs at Rome's.
This week Vin helps welcome Colio Estates to Northern Ontario.
***********************
Welcome, Colio!
On November 19th, Colio Estate Vineyards opened its first shop in Northern Ontario in Pino's Fresh Foods.
Colio began operations on the northern shore of Lake Erie east of Windsor in 1980, and gained a sound footing with wines crafted by master winemaker, Carlo Negri.
While Negri is now retired, he still consults with the new winemaker, Lawrence Buhler, ensuring that his respected experience can be counted on to provide insight and direction when needed.
Buhler, having spent 8 years at Peller Estates in Niagara, joined Colio as Vice President of Winemaking at the beginning of 2011.
Any wines dated 2010 or later should bear his stamp.
Buhler, a graduate of Brock University's cold Climate Oenology program, has also worked in South America and Australia, as well as British Columbia.
It is hoped he will come up to the Sault in the new year.
Most of Colio's wines are produced from fruit grown in the region of Essex, which is the most southerly and warmest viticultural area in Ontario.
I noticed only one offering, Viva Spumante, which is blended with "international" wine.
This example, only $6.95 and just 7% alcohol, is in the tradition of inexpensive competitors for sweet, sparkling Asti Spumante.
The Italian version, made from the Muscat grape, is almost twice the price.
I don't know what grapes were used in the Viva.
The "muskiness" comes through, almost a bit foxy, and the sparkle is short lived, but about what you can expect in this price range.
It's a matter of taste, but for people who aren't usually wine drinkers and have enjoyed 'blush wines', this could work.
Colio has basically four levels of production, not counting the Carlo Negri 25th
Anniversary wines which retail in the $40 range.
I have long appreciated their Bianco Secco, with the slightest touch of sweetness, which retails for $12.95 for a litre and a half.
It is a sound 'everyday' white, and would serve very well for large celebrations such as weddings.
It's a blend of traditional European varieties and hybrids, and comes in 4 litre and 16 litre formats as well.
The 4 litre is $29.95, and until December 9, all the 16 litre boxes are $20 0ff at $79.95.
The larger package results in a price below $5 a 750 ml. bottle.
There are a Dry White version and a Semi-Dry Bianco version, one a bit drier, one a bit sweeter that the Bianco Secco.
For my tastes, the Bianco Secco hits the bull's eye.
It would seem that what separates all of these wines is the extent to which the fermentation has been taken.
Otherwise, all three whites could be identical.
The Extra Dry Red is simple, with a bit of satisfying tannin to it.
This could serve as an acceptable wedding wine.
Though there's only 15% Baco Noir in this, it brings an appealing slightly sour plum note to the wine.
There's also a Semi-Dry Rosso with a sugar code of 2 for those who don't care for typically dry red wines.
The next quality and price level up is the "Lake and River Series", generally $10.95 a bottle.
Currently, because of an upcoming label change, the River Rock Red is $4 off at just $6.95, as is the Lake and River Rosé.
The former is a blend of noble grapes, predominantly Cabernet Franc, while the latter is over 80% Villard Noir and off-dry in style.
The Villard Noir hybrid is terrifically mildew-resistant, but is mainly a blending wine due to the prominence of characteristics of its North American 'labrusca' grape ancestors.
The "Girls' Night Out" wines are usually $12.95.
I noted sweet berry aromas on the nose of the Cabernet Shiraz.
It's not a heavy-weight, but there are good persistent blackberry flavours which make this a good match for dishes that aren't overly intense in flavour, such as barbecued or roasted chicken.
Colio's flagship line is the CEV series.
Currently, the Boutique is stocking the Estate Chardonnay and Sauvignon Blanc in white and the Cabernet Franc, Meritage, and Small Lot Syrah in red.
In time, it's expected that the shop will carry all of the Colio wines, but some, such as the Pinot Grigio and Cabernet Sauvignon are currently sold out until the next vintage is ready for release.
The 2010 Small Lot Syrah, $15.95, is impressive.
In the style of syrah from the south of France, the wine puts forward a bouquet of cedarwood and sage.
Though relatively young, the tannins are soft, coating the palate with a gentle burr.
It's a good wine for the winter evenings ahead.
Good luck to Colio, and welcome to the Sault!
Meanwhile, at the LCBO, at $15, Hardy's 'Butcher's Gold' is a triple gold blend of Shiraz and Sangiovese.
It has received very good reviews across the board.
Plum and even chocolate on the nose, good texture, spice and berry fruit on the palate.
If you've got any moose or venison ready to stew, this is the wine to drink with it.
In Vintages, look for Tahbilk's "Museum Release" Marsanne, originally $22.95, now $18.85.
This intriguing, white wine is made in Australia from one of the varieties from the south of France. Some of the vines are almost 100 years old.
It has an opulent nose and intriguing rich layers of flavour. It is distinctive and would be great with creamy dishes or with baked salmon.
The Frappato Nerello Mascalese, $13.95, is a novel Sicilian red.
One sommelier from New Orleans suggests that it would be a good alternative for those who like Pinot Noir.
I don't know about that.
This has more of that dark Italian 'brio' with mature red fruit and refreshing acidity.
If you've enjoyed Nero 'd'Avola, you have to try this one.
If you want a Pinot Noir, Manos Negras offers one from Argentina at $15.95.
Their Malbec was very tasty, and I expect this will have good fruit extraction, too.
It has been lauded for being a true expression of the grape, and it should be a great match for rack of lamb.
Henry of Pelham has two new wines in Vintages, the Family Tree White and Family Tree Red.
The White, $17.95, won gold at the Ontario Wine Awards.
Quite dry, it has lingering flavours of peach, pear and lemon.
The Red, $18.95, is yummy. With good fruit and balance, the pleasure grows with each sip.
It's a beautiful wine all on its own.
If you tried and enjoyed the Café Culture Pinotage suggested last column, you might want to try The Bean Pinotage, also from South Africa that has been released through vintages for $13.95.
The coffee character is detectable on the nose, and again on the finish.
In between you have a good smooth red wine.
I would suggest serving it with a rib eye or strip loin.
***************************************************************